Grounds
Joined

Location

The Jumping Bean
Profile Images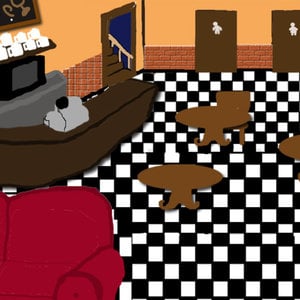 User Bio
GROUNDS is a new animated web series starring Ricki Rumbaugh, Created by Lou D'Ambrosio and Andrew Phillips, new episodes will be premiering soon... in the meantime, get to know each character...
RICKI- Co-owner of "The Jumping Bean". Newly single. Looking for love and just trying to go one day without spilling coffee on herself.
EUGENE CARSON- Former Zoo-keeper, forever conservationist. Manager of the coffee shop and dedicated to his causes. High on the drug of adventure, inebriated on the alcohol of ambition.
BABY- Employee of the Month, every month. With her green streaked hair, Baby adds some much needed flair to the coffee shop. If she ever had a day off she'd probably spend it with some cottage cheese at the local diner.
LOU- A 7 year old trapped in the body of a twenty something. Spends most of his time hanging out in the coffee shop or his apartment above. Likes: Ratman Comics, short walks on the beach, emerging rap artists. Dislikes: Actual rats, working too much.
ANDREW- Lou's best friend and roommate, Ricki's ex-fiance and business partner. Andrew is like a modern day, animated, male, non hat wearing Mary Tyler Moore for a new generation.
Related RSS Feeds