Gyz La Riviere
Plus
Joined

Location

Rotterdam
Profile Images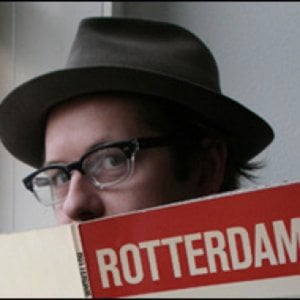 User Bio
Gyz La Rivière (1976, Rotterdam) is one of the two HuMobisten and also works as a solo artist. He mainly does performances, makes videos and installations. Besides being an artist he does a lot of design projects. Art started playing a role in his life when he started skateboarding in 1987. Skateboarding opened a door to a whole new World for him.
La Rivière's work is about being restless, bored and saturated. He gets his inspiration out of the enormous daily amounts of images, infographics, logos and icons that reach our perception through our mediatic culture.
Gyz La Rivière arranges time like a visual archivist. By cutting images from their original context and arranging them in a new autonomous one, he becomes the master of his own universe; using the images as schizoid puzzle pieces of hyper realistic media installations.
Gyz La Rivière studied fashion design at the Willem de Kooning Academy. In 2000 he graduated as the first ever student without a collection. In 2002 he was awarded the Rotterdam Maaskant Prize. In 2009 he directed the film 12 - a film about the Fret Click. In 2011 he received 'The Praise of Folly' Honorary Pin from the Comité Erasmus and in early 2013 he won the Dolf Henkes Prize for iconic Rotterdam-based artists. Recently he published 13 minuten, his ninth publication.
Related RSS Feeds