Black Lodge
Joined

Location

Kirkland, WA
Profile Images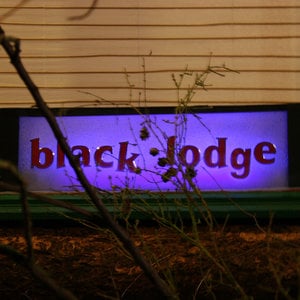 User Bio
"The legend says that every spirit must pass through there on the way to perfection. There, you will meet your own shadow self. My people call it 'The Dweller on the Threshold' ... But it is said, if you confront the Black Lodge with imperfect courage, it will utterly annihilate your soul." - Dep. Hawk, Twin Peaks
The Black Lodge is available for use by the community to host meetings, maker events, and classes, and also offers open house days when the facilities are open to the public at large. The Lodge is equipped with a conference room, kitchen, small machine shop, and a brew room with equipment for making beer and cider. Future plans include adding a bunk room for guests, and a full foundry and metal working shop outside. The Lodge also offers computing facilities and a segmented network for security research or code development projects.
Currently the Lodge is home to the DEFCON Groups Seattle meeting (dc206.org/).
The Black Lodge is supported by 6 financially culpable members who pay all rent, upkeep, and bills. Use of the Lodge is free to the community, and donations are strongly encouraged. Full membership is extended by invitation of the board to those individuals who show dedication in supporting the Lodge and its mission. Full members are granted 24 hour access to the Lodge, the right to assign bunk room spaces to friends free of charge, free web hosting and complete network access, and full privileges to use the machine shop, brew room, and foundry.
To see a list of upcoming events, or if you would like to host a meeting or event at the Lodge, please contact us.
The Black Lodge is located at 301 8th St. S., Kirkland WA 98033, adjacent to FGI Corporation. When visiting the Lodge, please take care to only park in our area (southwest corner) as we share a parking lot with FGI and their spaces are reserved for their employees. Access to the Lodge is only available during scheduled events or by arrangement.