hannah epperson
Joined

Location

Vancouver
Profile Images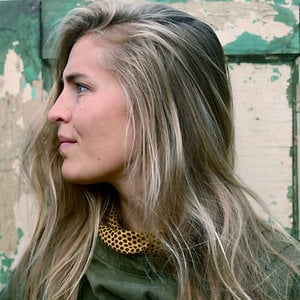 User Bio
musician | composer | frisbee hucker | academic journal fiend
Armed with only her violin, loop pedal and voice, singer/songwriter Hannah Epperson is quietly rising in Western Canada's music scene as a wild talent from Vancouver's rising tide of indie artists. With just a 5 track home-recorded, self-released EP to her name, Hannah's emergence as one of Canada's 'top artists to watch in 2013' (CBC Radio) has been driven by word-of-mouth praise for her unguarded and deeply intimate solo performance.
Originally from Salt Lake City, Utah, Hannah found a new home in Vancouver in 2002, where she was soon collaborating with highly acclaimed independent musicians across the city. However, it wasn't until a year-long hiatus from her studies in Human Geography at UBC that she began developing her solo project, experimenting with a loop pedal and her violin under derelict bridges in Berlin. "Making music was always - and still is - the mortar that holds together a series of discrete but hugely important elements in my life," Hannah muses, " – academics, sports, community, relationships."
Since graduating at the top of her class in 2012, Hannah has given herself over to a rapidly advancing music career, sharing stages with acts like Royal Canoe, We Are The City, The Zolas, Aidan Knight and Shane Koyczan. Hannah is now working closely with Vancouver-based producer/musician Ajay Bhattacharyya (Data Romance) on two singles, which features Hannah's loop-pedal beds of strings and airy vocals, but is underpinned by Ajay's dark electronic signature and tastefully restrained production.
Hannah has recently returned from 3 cross Canada tours, opening for and supporting orchestral folk-pop ensemble Morlove and progressive rock group We Are The City. She is currently a Top 20 artist in the Peak Performance Project ( peakperformanceproject.com/ ).
Related RSS Feeds