Hanna & Kerttu
Joined

Location

Berlin/Scandinavia
Profile Images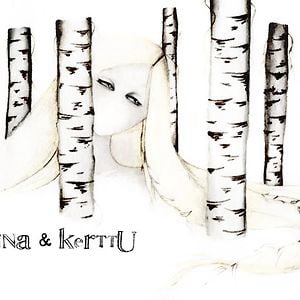 User Bio
ABOUT
It is not easy to describe what Hanna & Kerttu is like or where they came from.
Musically born somewhere between Finland and Norway, located in Berlin, at home in a world of colours.
It might be two little kids in a dark scary forest, getting lost and playing soothing music in order to find the way out. Or some grown ups watching the fairytale in our reality…
When the project started the female members decided to call it Hanna & Kerttu. The finnish name is based on the Grimm brothers' fairy tale Hansel and Gretel and means Hanna & Gretel. Though the cast changed, the name remained.
Their first EP was recorded at Kaikustudios Berlin and produced by Jonas Verwijnen.
Friends and Others about Hanna & Kerttu
"Hanna & Kerttu's music gnaws away at your heart with the empathy and authority of a vocalist in complete control of your emotions. The production tempts you into a supposed naivistic soundscape, keeping you on edge, and just when you think you understand, it grabs you by the proverbial ball."
"Music that is moody, mystical and rousing at the same time."
"Lullaby, undertow, rip current (the one that drags you to the open sea and you will drown), sedatives, sirens…"
"…folky pop songs that stick to the core of heartfelt storytelling in beautiful melodies."
Related RSS Feeds