Andrea Stevens
Joined

Location

Philadelphia Area
Profile Images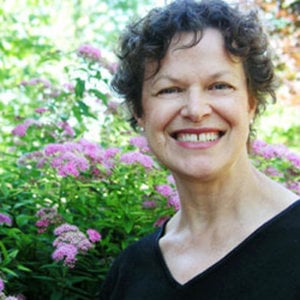 User Bio
Andrea started her professional career as a Registered Nurse and worked at several large, well known and well respected hospitals: The Cleveland Clinic, New York University Hospital, and Children's Hospital of Philadelphia among them.
Andrea gradually became more and more interested in the prevention of disease and illness and in finding less invasive and traumatic ways to heal the body once disease and illness had already started. She began to deepen her study of nutrition, already an interest of hers, as a major - perhaps the major - route towards those aims. She earned a Masters of Science in Human Nutrition at the University of Bridgeport in Connecticut, and was then board-certified as a Certified Nutrition Specialist.
Further study and certification were later obtained in the specialty areas of Metabolic Typing (see The Metabolic Typing Diet by William L. Wolcott) and Body Ecology (see The Body Ecology Diet by Donna Gates). She has studied extensively with Donna Gates and believes her program to be excellent for healing a dysfunctional digestive tract and a weak immune system (these two systems of the body are very closely linked). Andrea's Master's Thesis was on Increased Intestinal Permeability, or "leaky gut." This condition is a major component in problems of the digestive system, including food sensitivities, autoimmune conditions, and autism.
A frequent attendee at conferences and seminars, Andrea has a commitment to continuing education in the field of nutrition, as well as to the exploration and study of additional natural methods of healing and maintaining health.
Her work consists of two parts. The first is a clinical practice as a nutritionist specializing in digestive system dysfunction. She also serves as the nutritional consultant for The Family Hope Center in Blue Bell, PA. This is an international organization that helps children with brain and neurological problems, most of whom also have underlying GI dysfunction. The second half of her work is in education. She is a frequent speaker and presenter at health care conferences, in corporate and educational settings, and for groups and organizations interested in learning more about natural ways to attain and maintain optimal health.
Related RSS Feeds