Heather Woodbury
Plus
Joined
Profile Images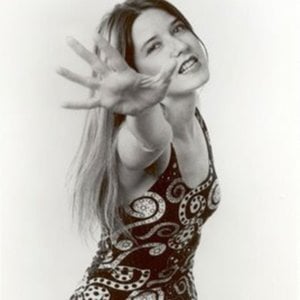 User Bio
Heather Woodbury is a writer-performer known for her groundbreaking solo and ensemble works, which combine the immediacy of performance art with a novel's scope. Her 10-hour, 100-character solo play, What Ever: An American Odyssey toured extensively, from Chicago's Steppenwolf to London's Royal Festival Hall. It is published by Faber as a novel and was broadcast on public radio with host Ira Glass. Woodbury's ensemble play Tale of 2Cities: An American Joyride won a 2007 OBIE (Outstanding Achievement in Off-Broadway Production) for performance and is published by SemioText(e). Other awards include the Spalding Gray Award, and the Kennedy and National Endowment for the Arts Awards for Playwriting.
As The Globe Warms is a multi-character solo serial written week to week, performed live on stage in Los Angeles, and then posted on-line here at vimeo.com/album/165248. In 2010, Heather created 24 weekly episodes at the Echo Curio Gallery in Echo Park, L.A. She completed this 34-week public development process at the Bootleg Theater, L.A., with one special show at Word Space in Atwater Village, L.A. She invites you to catch up on any episodes you missed - and support independent art- by subscribing to the on-line serial at heatherwoodbury.com
What's the serial about? Read on. SPOILER ALERT!!! This spills the beans on the plot so far!!!!
Seasons One and Two Synopsis:
As The Globe Warms centers around the fictional small town of Vane Springs, Nevada, located in the desert between Los Angeles and Las Vegas. Reed Winston Ferris, a handsome young herpetologist- i.e. a biologist focused on the study of frogs - arrives in Vane Springs to study and try to save from extinction particular sub-species found only in Vane Springs and commonly known as the "Butterscotch Frog." He manages, after painstaking effort, to capture a male and female frog and mate them in a captive breeding enclosure. A bit of a womanizer, Reed has a problematic long-distance relationship with his girlfriend Alyssa, an academic who is writing a book about the anarchist Emma Goldman.
In Vane Springs, he develops two unexpected friendships- one with 17-year- old Lorelei Ray, the home-schooled daughter of a Pentecostal pastor who manages the local outlet of a famous coffee-house chain. He also meets Melody Johnson, a smart middle-school student who lives in a trailer next to a casino parking lot, with her mother Melanie, a recovering meth-addict, and her baby sister Nicole. In this on-the-edge family, her Grandma Melinda struggles to earn a subsistence wage at the local coffee outlet, while her intelligent but drifting Aunt Missy turns tricks for cash.
In the course of the story, the lives of Lorelei, Melody, and Reed and their families grow increasingly intertwined: Lorelei Ray finds she is called by God to speak in the tongues of endangered animals. She begins to share these possessions on a web-site for Christian youth called CHRIST-dot-TEEN-dot-NET. Defying her strict step-mom Pam, who forbids internet use, she gains an online evangelical teen following and develops a romance with Lucius Troy, a devout young dirt-biker in North Carolina.
Meanwhile, Melody's aptitude for science lands her an after-school job helping Reed breed the frogs. Alyssa comes to visit Reed and the couple develop a parental fondness for young Melody. Together they discover an ancient buried spring, needed to restore the frog's habitat. This turns out to be located in the parking lot of Pastor Raymond Ray's Pathways to Christ Pentecostal Church.
But Melody's unstable family life has given her a dark side: she is a secret inter-net bully who leaves virulent, anti-Christian web-messages for Lorelei Ray. Guilty, she quits the bullying but is unable to get the guidance she needs from the adults around her to deal with her troubled inner life.
Things come to a head as Lori's parents Pam and Raymond, disagree about Lori's youth internet ministry and about the use of the buried spring in the Pathways to Christ's parking lot. Lori and her father travel to a Christ.Teen.Net festival in Daytona where her "eco-evangelical" followers face off against those who believe her possessions are a sign of the Rapture. She gets pregnant and her father is caught on video in flagrante with Lucius's buddy, young Casey Walnuts.
Back in Nevada, Melody's mother Melanie is busted for meth, grandma Mel has a heart attack, and Reed loses his girlfriend Alyssa and goes AWOL with a hooker he picks up in a bar who turns out to be none other than Aunt Missy. When the abandoned Melody turns desperately to the captive frogs, she contaminates them with her touch and sets them free, likely to die in the dried up environment.
By the close of Season Two, Aunt Missy has fled to Texas with Nicole and Melody, busting them out of state foster care with Reed's help, Lori is pregnant and searching for her actual mother whom she has learned is a Cherokee, and the broken-hearted Reed has contacted his estranged elderly father, Winston. Raymond tries rehabilitation for his homosexuality while Pam mounts plans to build a mega-church development at the spring site.