Profile Images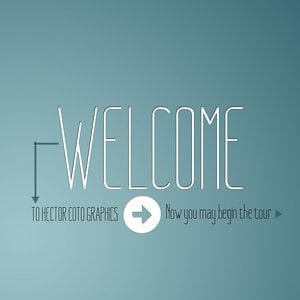 User Bio
Being born in Havana, Cuba, 31 years ago, Hector J Coto emigrated to the US in 2008. Quickly he started to search a way to insert himself in the graphics industry. Bringing a portfolio from Cuba that he builded working in the largest cosmetic company in the island, Suchel, he finally got his break working for a band. Developing it's graphic image; designing from CD covers, to posters, business cards, flyers, it's website and everything related to the band's marketing.
Later in 2013, Hector went on to work for Printing Lab, a small company in the heart of Union City, NJ. There he dived even more into developing in his abilities as a graphic designer, working all the promotional material for the company, designing from business cards, flyers, posters, brochures, t-shirts graphics, to banners and awnings.
Also, Hector J Coto is experienced in commercial photography, having worked with Dunkin Donuts in the wrapping 80% of one of it's store's windows. The whole job consisted in photographing certain products from the company, setting up the mockups for the customer to see and approve, and creating the final retouched photos for printing and montage.
As a videographer, Hector has worked with Granoble Entertainment in creating this company's shows videos and promotional material. Also, he has a music video directed and edited for the band FireHaze, along with countless promotional videos.
As of today, Hector J Coto keeps developing his skills as a graphic designer, videographer and commercial photographer. His goal is to become one of the leading artist in his field.
Related RSS Feeds