German Theater Heike Hennig
Joined

Location

Berlin
Profile Images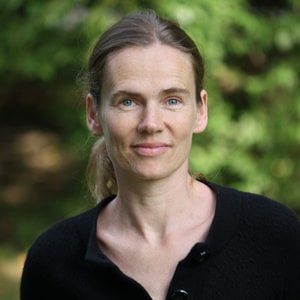 User Bio
Heike Hennig Director, Choreographer & Visiting Professor
Heike Hennig studied Performance/performing arts in the U.S. and formed in 2000 her own ensemble that consist not only of for dancers but of about 50 artists from all genres. With them she has created 15 independent cross-over pieces so far. She also works as choreographer for opera productions. Her production "Tanz mit der Zeit" (Dance with Time, 2007) was filmed for cinema and TV. As of 2008 she is being counted among the 50 most important representatives of contemporary dance in Germany.
Heike Hennig chorégraphe, metteur en scène
Heike Hennig a étudié la danse, la chorégraphie et le « Body Mind Centering » à Cologne et Berlin. Elle a fait aussi des études au « Moving On Center - School for Participatory Arts and Research » aux Etats-Unis. En 2000 Heike Hennig et Friedrich Minkus ont fondé l'Ensemble qui croise, combine et évoule d'une manière transversal des genres et des arts (comme danse, opéra, orchestres symphoniques, architecture) – « Heike Hennig & Co. ».
Heike Hennig a développé de nombreuses productions sous sa prope régie et a travaillé avec des régisseurs pour des mises en scènes de théâtre et d'opera. Le réalisateur Trevor Peters a produit en 2007 un film à partir du « théâtre de danse » (qui est un genre de mélange de théâtre et danse expressive) et autobiographique « Temps – danser depuis 1927 » du metteur en scène « Heike Hennig & Co. ». Le film « Danse avec le temps » est un documentaire qui a été produit pour les grandes salles de cinéma, et aussi pour les deux canal de télévision ARTE et ZDF. Un livre et un DVD sont disponibles sur cette production alliant danse et théâtre. En 2009 l'Ensemble de Heike Hennig entrait dans de nouvelles sphères en coopérant avec l'orchestre baroque « Lautten Compagney Berlin » pour la mise en scène « Timeless Neues Museum Berlin ». Suite à une invitation de la « UBC Vancouver et Kelowna » Heike Hennig a voyagé au Canada pour faire des exposés sur son travail comme chorégraphe et développeur de genres hybrides et postmodernes.
Related RSS Feeds