Bella Coola Heli Sports
Joined

Location

Bella Coola, BC, Canada
Profile Images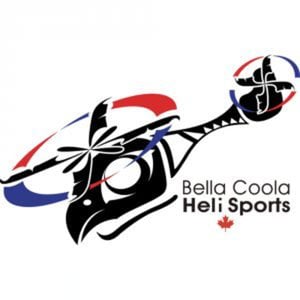 User Bio
1) The easiest destination heli skiing operation to get to. We are a short 1 hour 5 minute flight from Vancouver. This reduces travel time and makes it possible for our clients to ski a half day on their arrival in Bella Coola and a half day on their departure as well. This of course means more opportunity to ski. Many other heli ski destinations require lengthy bus rides to get to.
2) Where Alaska meets Canada. One of the largest, if not the largest permitted heli skiing area in the world. We have 10,700 sq/kms (4,300 sq/m) of mountains to play in. This is huge and means there is always plenty of areas to go to for untracked snow. Equal to 325 Whistler-Blackcombs, 500 Vails and bigger than the Swiss Alps!
3) Small and private heli skiing groups with strict limits on the number of people hosted per week. This creates an intimate and private skiing experience and translates into a more rewarding ski experience as a result of increased operational flexibility and greater terrain choice. Smaller groups also means less waiting time and a more cohesive ski group with respects to ability levels. The maximum number of people skiing in our permit area at any one time is 36. These people are spread over 3 bases of operation, with the largest hosting a maximum of 16 people per week. Many of our competitors operate in areas much smaller but will try to host many more people.
4) Proactive safety program. All our guides are certified and have many years of
experience heli skiing. We are members of Heli Cat Canada and therefore operate according the the most comprehensive standards in the industry. In addition, all our clients ski and ride with the new Snowpulse airbag system and our helicopter provider has a great safety record. They have flown heli skiing for many years. For more details on our safety program please contact us or go to bellacoolahelisports.com/safety-first
5) Plentiful and reliable snow conditions. We operate on the east side of the Coast Range. This is a transition zone from a wetter pacific climate and a drier interior climate. The combination results in ample snow fall, and on average a more stable snow pack, which in turn means we can ski more interesting terrain.
Related RSS Feeds
Recent Activity
Nice work Marc!! We hope to see you next winter!