Olive Oil Heredad Serrano Gamez
Joined

Location

SPAIN
Profile Images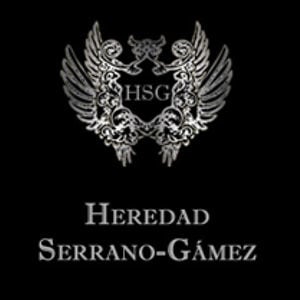 User Bio
heredadserranogamez.com - E-mail: info@heredadserranogamez.com
Tel.: +34 931764545
Shop On-line: heredadserranogamez.com/tienda.html
Olive growing followed the family tradition for centuries. Our oldest olives trees date back to the age when Americas were discovered by Christopher Columbus. Since then our ancestors have been working hard in the olive groves and generously passing their "know how" from generation to generation to our time. Although, for the moment, the first documents that we found and which endorse and confirm the property of the land and the olives groves date back to 1927.
Recently, in the 1993 the brothers Don José Maria and Don Ildefonso Serrano-Gámez, driven by devotion to the rural life, decided to into the olive sector more professionally, strongly investing in adaption of their centenarian olive estate to the modern technologies in terms of environmental sustainability, ecological and integrated agricultural production.
Summarizing, the Serrano-Gámez family was thoroughly restructuring the whole process of olive oil production, thinking more about the future than the present with a clear goal to produce Extra Virgin Olive Oil of top quality.
Our Olive Groves: The Serrano-Gámez' olive groves are located in the foothills of 2 natural parks: Sierra Magina and Sierra Cazorla (Jaén, Andalucia), right in the hearth of worldwide olive production, where growing olives is way of life. In order to achieve the highest quality of the fruit, the invigorating water is distributed to all the trees by means of the fertirrigating droppers system which permits the olive tree to produce a maximum of perfect flowers and allows us to sweeten and balance our crops.
It is our huge advantage to own and manage the whole production process: from the olive groves to the olive oil mill. Thus permits us to harvest the olives in the moment when the olive "maestro" determines the optimal degree of maturation and development of the fruit.
In our company, Heredad Serrano-Gaméz, we are fully aware of the fact that the top quality of our excellent olive oils starts in the olive grove, meaning that we take a strict control of the olive groves during the whole year.