Hexvessel
Joined

Location

Finland
Profile Images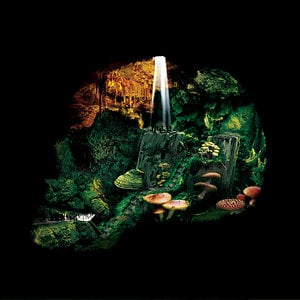 User Bio
Hexvessel is a psychedelic folk-rock band from Finland that was founded by Englishman Mat McNerney after he moved to Helsinki in 2009.
Fusing late 60s and early 70s English folk/psych with Finnish nature mysticism, they play a witches brew of heavy, tripped-out atmospherics and hypnotic paeans.
Their debut album Dawnbearer, which is now considered an occult folk classic, garnered rave reviews from the media and fans alike, making it to the top of many people's Best of 2011 lists.
However, it was September 2012's follow-up album, No Holier Temple, which fuses the acoustic 70s folk vibe of its predecessor into a more psychedelic, electric, doom-folk sound, that has caused a real stir in the press and earned them a much wider audience. Inspired by the progressive, spaced-out haze of bands like Pink Floyd, Hawkwind, Amon Düül II, Van Der Graaf Generator, The Doors and Ultimate Spinach, whose song "Your Head Is Reeling" they cover with religious abandon, the band reaches what Metal Hammer Magazine describes as "portals" of "spirit-trafficking menace" and "moments of transcendent beauty."
About.com called the album "a cult-born liturgy for all who appreciate nature's splendor" with Rock-A-Rolla Magazine dubbing it "an ever-shifting beast, floating between unhurried bliss and fevered rapture." Their sound expands outward from their eerie, signature, ritual-esque folk into a genre-twisting cauldron of otherworldly rock that Prog Magazine identifies containing nods towards "the Beatles, HP Lovecraft and King Crimson," whilst reminding that they have created "their own world, both whimsical yet also biting."
The band sold out the first pressing of vinyl and cd within 1 month of the release, they reached number 7 in the Finnish Indie Charts and 21 in the National Charts. The critically acclaimed album has generated a real buzz both internationally and in their Finnish home-land, having been awarded 5/5 in Rumba Magazine, 9 1/2 out of 10 in Imperiumi and 4/5 in Soundi Magazine who called the band "the Black Sabbath of this decade."
The band have grown into a respected live act, playing many shows at home and abroad including a showcase gig at the well-renowned Roadburn Festival in Holland in 2012, festival shows at a fortress in the heart of Transylvania, Lithuanian Devilstone Festival and club shows in Budapest, Hungary. They have toured Finland twice, once supporting the renowned Icelandic band Solstafir and later on their own sold-out headline tour. The band were invited to play SXSW in Texas USA 2013 and following that embarked on a European tour with fellow label cohorts Sabbath Assembly, culminating in a return to Roadburn Festival for the second year in a row! 2013 was a busy time for the group, including re-pressings of both albums and an EP release entitled Iron Marsh featuring guest appearances from Rosie from Purson and Alia from Blood Ceremony.
Hexvessel are currently set to tour Europe with Alcest and The Fauns in January/February 2014 and are writing new material for their forthcoming 3rd album.
As Ondarock, online music magazine from Italy put it, Hexvessel are "the rising stars of psychedelic folk in Europe."
Related RSS Feeds