HJ Mueller (aka The Old Railfan)
Plus
Joined

Location

Coldstream BC, Canada
Profile Images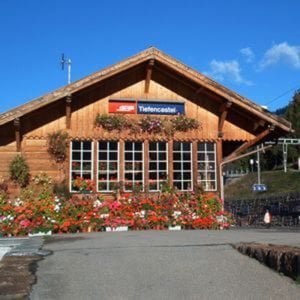 User Bio
Living in the beautiful Okanagan Valley, BC Canada and enjoying it!
Shooting with a Panasonic HDC-TM90 and HC-V720, sometimes with a Canon FS 100; editing happens with PowerDirector 13 from CyberLink.
Simultaneous shooting with two cameras adds a few extra wrinkles, provided the location lends itself to that.
The rendering process on CyberLink's PD13 is much, much quicker than "good Old" Ulead MSP8 was. Makes me a happy camper!
Lifelong railfan, as legend has it since I was one. That was a very long time ago! ;) :) (born 1945)
Member of the Cloud Appreciation Society and always interested in collecting more and new impressions.
aka TheOldRailfan on YouTube where I started a little experiment that lasted less than one week.
I just didn't feel like wearing a hairshirt again and putting up with the shortcomings of that service.
BUT then I relented and gave YT another try. The routine is now: upload the 1080p version here and a 720p version on YouTube. The YT version has also some extra Copyright notices. ;) :)
Update: acquired a Panasonic HC-V720. It has a few additional features compared with the Panasonic TM-90, while still having all that I love about that cam.
For those who also like trains in a smaller scale check it out: