hotfile
Joined

Location

London
Profile Images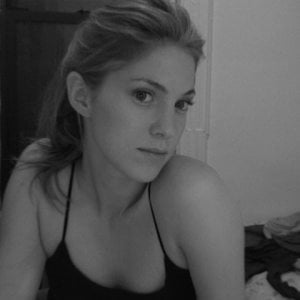 User Bio
I'm an American blogger based in London. For the last 4 years, I worked as a producer for Fox News, NBC News and MSNBC. Most recently, I produced "Race for the White House with David Gregory" where I wrote and produced the show's cold open, David's "Headline" and "Inside the War Room" segments.
Since moving to London, I've appeared on BBC Radio 5 Live and BBC Radio Scotland to give political analysis on Obama and American politics. This Fall, I will be starting a masters program in Politics and Communication at the London School of Economics.
This blog began as a space for me to vent during the Democratic Primaries of 2008. Exasperated by the daily reports and analysis on gaffes, cheap shots, superdelegates, superduperdelegates, Bosnia, Bubba, Wright, wronged, Penn, pins, and a place called Hope, I asked…is the main stream media really getting this right? Heck, let me take a stab.
First decision (and quite possibly the most critical!): coming up with a name. Unsure how of blogging would go over at NBC, I decided to stay anonymous and post under "hotfiler". I took the name from a shared file in the NBC newsroom called HOT where all priority news feeds into, including blasts from reporters on scene, breaking news and urgent wires.
During the general election, I video-blogged my analysis on Obama and McCain's daily attack strategy, which you can check out at on this blog, youtube.com/thehotfile or vimeo.com/hotfile. To find out more about my past experience with Obama during his '04 Senate campaign in Illinois check out this post: vimeo.com/1440378.
Since the election, I've continued writing about American politics and media bias with a special focus on next steps for the Democratic Party. I hope you enjoy!
Please feel free to email me at thehotfile@googlemail.com or follow me on Twitter at twitter.com/hotfile.
Related RSS Feeds
Recent Activity
hotfile does not have any activity yet.