Hot Jay
Joined

Location

Zagreb, Croatia
Profile Images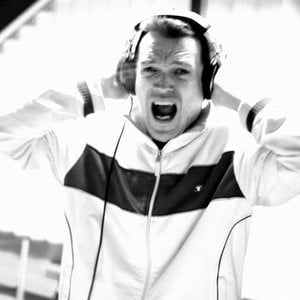 User Bio
i'm radio and club dj, producer
facebook.com/hotjay
twitter.com/hotjay
come.to/hotjay
myspace.com/djhotj
myspace.com/hotjayvscash
youtube.com/hotjay1
soundcloud.com/hotjay
In the world of music, he is known as DJ HOT J or HOT JAY. His real name is Ivan Pavlinić and he has been a radio presenter and a DJ for almost 17 years. Music production marked the last seven years of his career, which was quite successful abroad and in the cooperation with friends and producers Cash and 60nine. He is also very successful at making radio spots and jingles that you could have heard on almost every Croatian radio station-such as: Otvoreni Radio, Radio Cibona, Obiteljski Radio and Radio Martin. In 2008 his summer hit mash Pyanoo Yeke, was played all over the world. Soon after the Pyanoo Yeke hit, their production work was acknowledged, and in August 2008 he signed the contract with Kingdom of music publishing house from Germany. At the same time, in the co-operation with Cash they releases maxi single Only love. In 2009 mentioned single was republished at the same publishing house, into Only love 2009. Maxi single Only love 2009 was promoted in Miami on WMC and Fg radio station, and supported by world-wide famous DJs Jerry Ropero, Denis the Menace & Big world, Michi Lange and Tristan Garner on Fg radio. Only love 2009 was the biggest club hit in Croatia, as proves Radio deejay dance chart. The same single proves to be a verified hit on Papaya 2009 compilation.
Hot Jay and Cash continue to work hard, and at the end of August 2009 they are making Fuego remix song. In mid-September they made All we need is love remix song, in the cooperation with a famous vocalist Inusa Dawuda who worked with Hot Jay and Cash on My life is a party remix song in 2008.
In everyday life, DJ Hot J is a young musician who strives to electronic music, and being a DJ, he prefers electro house rhythms, although he is well-known for his latin house and elctro progressive sets. A few years ago, he confirmed his successful DJ career in Zagreb disco club The Best, where he worked as a VIP MASTER. At that time, he daily cooperated with some of the most famous worldly and home DJ names. Besides The Best club, Hot Jay played music in all popular clubs in Zagreb, and he also hosted in many clubs all over over Croatia.
His radio listeners and fans know him as editor and host presenter of DJ TIME on 90.3 and 101.8 FM, every Sunday from 00-04 (one of the most listened radio shows on electronic music on Zagrebačka county area where he promotes the newest dance and club hits).
Today he works as a DJ freelancer. His work was also recognised by the Radio DJ team, which invited him to teach and spread his knowledge at the first Croatian DJ academy.
Behind this impressive DJ Hot J's career, there is a self-suppressed and hard-working Ivan Pavlinić, a lover of music and new technology and always ready to meet the new challenges.