Howard Brown
Joined

Location

Washington DC & NYC
Profile Images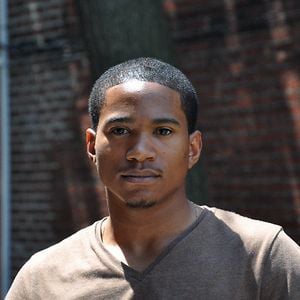 User Bio
Born to wed parents in South Jersey, just outside of Atlantic City. Raised by my father an entrepreneur and pie baker, I started my first business at age 12, a small delivery service, where I learned that the choices in life we make today determine the outcome of our future, which has led me to great decisions. I witnessed the murder my mother as a small child, but didnt use it as a crutch, rather, more of an inspiration to finding the tools I need to help change the world. Im left handed, graduated high school at age 16, was legally blind in my right eye at age 21 and now with my full sight returned I see the world in HD. Following the return of my sight I ran for City Council in DC, it was the perfect ending to a segment of my life. I got to see my name on the ballot and vote for myself and Obama all on my 22nd birthday.
I MAKE THINGS HAPPEN EVERYDAY by using my God Given talents...LIFE IS AN ADVENTURE... I LOVE MY SON, and I TALK TO MYSELF (well I pray alot), and I dont judge people, I live my life through awareness without judgment..., I love to cook and create new ways to eat and serve food... they call me Howie B, because you know how we be.., oh yeah
...I was blessed with the opportunity to attend a handful of universities that led me to my career in film. Parsons, FIT, Marist, The Stella Adler Studio in NY & LA and Ai in DC were all apart of my training, as an entrepreneur, method actor, modern visual/graphic artist, choreographer, director, writer, politician and father.
What would Howard do? if we only use a small percent of our brain, is it possible to over think...be willing to surrender who you are for who you will become..ACIM teaches that we are the writers/editors/directors of our own true life story, its all about your perception of yourself. I believe if you do the right things in life you to can be extraordinary and not just ordinary.
My recent works over the last 5 years have led me to HELPING PEOPLE.., WORKING WITH UNDER SERVED YOUTH IN AMERICA BY TEACHING THEM TO EXPRESS THEMSELVES THROUGH FILM.., MAKING MOVIES, WATCHING MOVIES, TALKING ABOUT FILM TECH STUFF, STARTING WWW.FOODFILMACTION.COM A CREATIVE SOLUTIONS FIRM, MORE AND MORE PHOTOGRAPHY, MORE ACTING, CORPORATE BUSINESS DOCUMENTARIES AND DESIGNING LOGOS, FASHION DESIGN, EARLY CHILD DEVELOPMENT, CULTURE, CRITICAL THINKING, MORE COOKING AND A BREAKTHROUGH WITH A COURSE IN MIRACLES...just call me Mr Renaissance... I am currently building my very own Chroma key studio in Fredericksburg, VA to help push my career to the next level. fyi.. FILMMAKERS
LET ME DOCUMENT YOUR LIFE, LET ME FILM YOUR COMMERCIAL, LET ME RECORD YOUR MOMENT,..
LET ME WRITE YOUR JOURNEY AND SHOW IT TO THE WORLD
-Howard Brown
Cinematographer
President of
Food Film Action.com
2024469945
iamhowardbrown@gmail.com
Related RSS Feeds