Holy Rolling Empire
Joined

Location

Tucson, AZ
Profile Images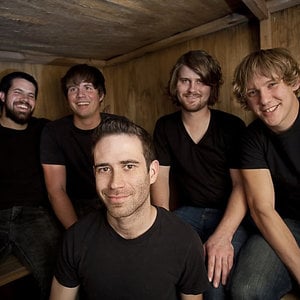 User Bio
Tucson, AZ's high-energy psychedelic-pop quintet, Holy Rolling Empire is scheduled to release their new EP "Noise Will Be Noise" on June 15th, 2010 followed by a series of west coast and southwest tour dates.
The band released their first full length "Gigantis" on SF/Newport label "Burning House Records" in early 2009 and spent the rest of the year touring in support of the record. After playing over 130 shows in less than seven months the band returned home to start working on a series of vinyl EP's to be released themselves with subsequent short self booked tours to support them. "Noise will be Noise" is the first of these releases and packs the same haunting melodies, and throwback psychedelic pop appeal with a more high energy and modern undertone.
"Writing and releasing this new music quickly and on our own has really forced us to hone in on our songwriting and really focus on having fun,"singer Orin Shochat informs. "We spent so long with the first record trying to perfect and overproduce everything that we sort of lost sight of what this is really all about, having fun and getting people moving."
On these upcoming tours HRE will be doing just that. Known for intense live shows led by the antics of high energy singer Orin Shochat and a home built lighting display, Holy Rolling will have people moving all throughout the west coast and southwest. Each show they play everyone through the door will receive free downloable copies of the EP and vinyl will be sold at a one time discounted price in each city.
Shocat tells us,"We just want people to have our music. We want people to know that Holy Rolling is a live band. We play our instruments and dance and sweat and rocknroll and pour our hearts into our performance. We'll give you our songs, because that way you can come sing them with us and be a part of it with us and then it means so much more. Making real connections with people and having a good time are what we are all about."
Related RSS Feeds
Recent Activity
Holy Rolling Empire does not have any activity yet.