Hung Low Films
Joined

Location

Fort Lauderdale, Florida
Profile Images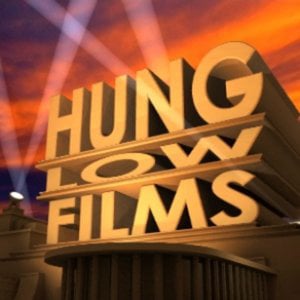 User Bio
After a short stint as a cabin boy upon the famous Turkish Galleon - "Meatus Erectus", the mystery man behind the production company now known as Hung Low Films had a short career in the Romanian soft-core porn industry.
The allure of fame and fortune promised by Romanian porn-pundits proved to be the bait on the hook, and Hung Low Films bit hard, moving it's operations to Bucharest, Romania.
Hung Low Films (known as "Hung Scăzut de Filme" at the time) produced 8 avant-garde Gonzo films over the course of 12 months. These experimental films, although never commercially released, ushered in a new era of progressive adult chic, influencing many groundbreaking smut features released since 1998.
However, during this period of creativity it became very clear Romania was not the Hardcore mecca it was made out to be.
Added pressure from neighboring Budapest, Hungary didn't help Hung Low Film's chance for success in the ultra competitive adult market. Around this time Budapest became the pornography capital of Europe and created a monopoly in the industry so influential that it shut down Hung Low Films, surrendered all 8 prints of it's adult avant-garde series and forced Hung Low to leave the porno industry for good, giving up film completely.
Nearly a decade later, Hung Low Films popped up, seemingly out of nowhere, in Fort Lauderdale, Florida. After a 9 year pilgrimage of self discovery which included a 12 month odyssey throughout the Americas on a NX650 Honda motorcycle, Hung Low had found peace and purpose and was now ready to work once more.
This Vimeo account is a tribute to some of the projects Hung Low Films and it's affiliates have been involved in since that fateful day Hung Low decided to jump off the motorcycle in Florida and call it home...at least until a new destination comes calling!
Related RSS Feeds