HYPNO ARTIST AGENCY
Plus
Joined

Location

Sao Paulo
Profile Images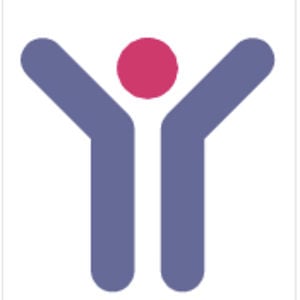 User Bio
Artist Agency since 1996
Company Overview
Hypno Artist Agency
Following the path of technology, DJs were ultimately known as the Hidden Orchestra, concealed behind curtains and stages in nightclubs. However, this all changed in the 1980's when DJ's became the new artists of the 21st century.
During this time period, when the scene was growing profoundly across the globe, Brasil had their representative of this ever-growing trend. Paulo Silveira founded the Hypno Artist Agency, the first company that focused 100 % on electronic music, selling and marketing the artistic talents of DJs from all over Latin America.
While the scene was concentrated mostly in Europe, Hypno discovered talent that brought new rhythm and style, which influenced a generation that marked the impact of electronic music in Brasil and throughout Latin America.
With over 15 years of experience, success did not occur by chance. By keeping ahead of the times, following the market growth and evolving along with it, Hypno is always thinking about the future, knowing where and how to succeed.
In a new market that is constantly being updated and improved upon, this new generation of artists of electronic music produce global musical hits as well as playing shows that equal those of the classic rock stars.
With more than 90 national and international artists, specializing in various musical genres that are gaining global recognition everyday, the Hypno Artist Agency offers nothing but the best business opportunities for their artists and clients.
Hypno Artist Agency
Seguindo o caminho da tecnologia, os DJs, que até os anos 80 eram conhecidos como Orquestra Invisível e viviam escondidos atrás de cortinas em discotecas, se transformaram nos novos artistas do século 21.
E neste mesmo ritmo que a cena crescia em todo o mundo, o Brasil, teve o seu representante. Paulo Silveira fundou em 1996 a primeira empresa sólida de agenciamento artistico de DJs de toda a America Latina 100% focada em música eletrônica, a Hypno Artist Agency.
Enquanto a cena se consolidava na Europa, A Hypno descobria talentos que trouxeram novos ritmos e marcaram uma geração que influenciou na consolidação da música eletrônica em território nacional.
Nestes mais de 15 anos de história, o sucesso não aconteceu à toa. Com o olhar sempre à frente de seu tempo, acompanhando o crescimento do mercado e se desenvolvendo junto a ele, a Hypno trabalha pensando no futuro, sabendo onde e como fazer a aposta certa.
Em um novo mercado que se atualiza a cada dia, estes artistas da nova geração da música eletrônica produzem grandes sucessos e fazem shows para multidões como antigamente faziam os grandes astros do Rock.
Com mais de 90 artistas nacionais e internacionais especializados nos mais variados gêneros musicais, que a cada dia ganham reconhecimento global, a Hypno Artist Agency, oferece sempre excelentes opções de negócios.
Contact: paulosilveira@hypno.com.br
Related RSS Feeds