BomBay
Joined

Location

Las Vegas
Profile Images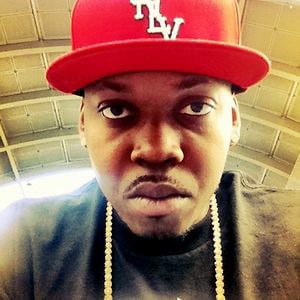 User Bio
BOMBAY is an American rapper raised in the rough area of Pasadena, California. BOMBAY underwent some tough times after his father and mother split up and was left in care of his grandmother. Never having a father figure, he became a self-supportive youth, turning to the stress, where he soon made a name for himself as a rapper and a gang member of the notorious blood gang.
Known as "lil' Lunatick" in his neighborhood, he soon changed his nickname to BOMBAY and did all he could to break into the rap game. He found escape from a life of crime through music. Pulling himself up by his bootstraps as a youth, to one day become the best rapper alive. More than anyone, BOMBAY embodied the ultimate rags to riches rap dream, advancing from poverty to power. BOMBAY challenged whatever rivals attempted to oust him from atop the rap game.
Never short on vision, drive or ambition BOMBAY began to revamp his public image, moving from his gangster lifestyle to devoting his time and energy to writing lyrics. He frequently participated in freestyle battles on the streets gaining the approval of underground Hip-Hop audience. BOMBAY is a perfectionist and is known to give flawless performance; he is also known to freestyle some of his lyrics on the spot. BOMBAY always carried a balance of smoothness and toughness, and consistently grew to amaze and fascinate people with his cocky and fearless flow.
Moving to Las Vegas, Nevada in 1999, BOMBAY had the chance to meet one of the many influences, JaRule and DMX at the Hard Knock Life Tour at the Thomas & Mack Center. In that powerful experience he had an opportunity to sit and talk with JaRule about his future of becoming a main stream artist.
With well recognized name in the streets of Las Vegas, BOMBAY had the chance to perform at many establishments, such as, Club 702 as an opening performance act for ,Sugafree, Mack-10, 2-Live Crew, Chingy and Front Line. And an unforgettable open performance for NOREAGA, Compton Menace, Cypress Hill at the well known KEY Club in HollyWood . BOMBAY also had his own solo performances at big venues such as, Planet Hollywood and Club OPM at Caesers Palace and the Cox Pavilion.Also The very well knownThe Roxy Theater in HollyWood. Until this day, BOMBAY is still determined and driven to be in that NO.1 spot where he, himself, God and everyone else knows he should be.
Related RSS Feeds