I Am ToRi-LyNN
Joined

Location

South Florida
Profile Images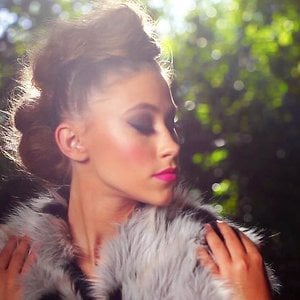 User Bio
ToRi-LyNN (born Tori Lynn Jones) is a teen triple threat in the entertainment world who was born in Fairfax County, Virginia, and currently resides in Boca Raton, Florida. At the start of her career she began dancing at the age of 3 years old. As a dancer Tori-Lynn has toured with The Pulse as a 2007 Protégé' Dancer and has assisted famous choreographers such as Mia Michaels, Brian Friedman, Dave Scott, Laurie Ann Gibson, Cris Judd, Wade Robson and Shane Sparks. She has also been featured in three YMCMB music videos with Lil' Chuckee and Lil' Twist with their hit song, "Girl I Got You", Lil' Chuckee's "Da Wop" and also with young artist, Cymia, in her "Kid Nation" music video. Tori-Lynn took part in a movie called, Magic City, starring Mindless Behavior & Flo Rida, which was produced and directed by Malcolm Jones. She has also been seen in many other televised shows/commercials.
Moving on in her career, Tori-Lynn has performed for many live audiences as a young aspiring pop artist. Her most recent performances have been at Sun Life Stadium in front of 17,000 people for Dan Marino's Walk For Autism, the grand opening game for the newly built Marlins Park Stadium with invitation from Gloria & Emilio Estefan, and Camp Jam where she has performed for as many as 6,000 kids. She has also gained exposure being seen performing at various venues and events for the South Florida & Dade County Fairs, Joe DiMaggio Children's Hospital, and many American Cancer Society Relay For Life charity events. Her involvement with Relay For Life has also earned her an award entitled, "Certificate of Appreciation", in recognition for her commitment, dedication and support for the 2011 Relay For Life, which was presented to her at Florida Memorial University.
Tori-Lynn has debuted two of her own original singles, "Labyrinth of Love" & "Nobody But Me". Some of her major influences and support have been her family, close friends, and most importantly, her fans. However, Tori-Lynn's biggest influence & inspiration has been her younger brother, Glenn, who battles a very rare genetic disease called Cystinosis, for whom she had dedicated her first single, "Labyrinth of Love" to. She hopes to be well known enough to the whole world one day to help spread the word about this rare life threatening, incurable disease, and to help people be aware and support this cause. Tori-Lynn believes that determination & hard work is the key to success, and she's ready to share her talent with the world.