Ian Warn
Joined

Location

Staines
Profile Images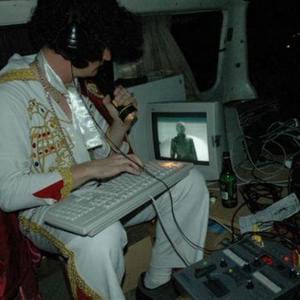 User Bio
CAREER OBJECTIVE: Interactive/IPTV/New Media Creative Manager.
SUMMARY: I have a great deal of experience in the interactive market - I have been freelancing for the last 4 years at practically every agency in London, working on some of the biggest brands in the world. I have hands-on experience working with well-known brands such as Harrods, Virgin Atlantic, Argos, Wolff Olins, Saab, Carat, Nokia, Sony, BA, AA, Code London, BBC Worldwide, BMW, Lycos, Talktalk, Cellphone Warehouse, Disney, Atari, and Gap. I was a finalist in the Brand Republic/XchangeTeam 2006/7 Freelancer of the Year.
I have skills in web, interactive, print, video and DVD. I can use all technical software. I am more than an Interactive Designer/Developer. Ideally my next role would be to work with digital clients who are looking to expand into Interactive TV, Mobile and forwardthinking online solutions. I have always brought something new to an agency, and wherever I have freelanced for an extended period, I have been offered repeat work. I am looking for the right opportunity - I am a forward thinker and someone who always tries to break out of the box when it comes to digital thinking. I am a leader, and with the correct support, I strongly believe I could be a huge asset to any business. I have a great deal of ideas and theories on design and markets, and I am looking for an integrated agency that can work with me to offer an excellent service to clients, to win awards and generate income. I have a great personality, am very down to earth, unassuming and prepared to work hard.
As a performer attempting to visualise the music I hear, I like to choose thematic links and prepare new material for each gig. I use digital equivalents of cut-up film loops, to reiterate a single concept in time to live music.
I try to work with visual parody, selecting loops and clips in counterpoint to the expected. I believe in the validity of "found footage" within an art context, and I think that the club environment is also a valid artistic exhibition space. I usually assemble a combination of client-sourced and self-originated imagery.
I have created a VJ tool I use, called chandra VIDEOdrum (awaredesign.co.nz/chandra/index.html). Among its features are an adjustable looping tempo, and it supports stills, text, animation and video.
I was a DJ for 2 years, and I have performed alongside DJ's and bands.
I'm currently located in the UK, and my blog is vjwoody.blogspot.com/. I created a video mix for a UK group called Blue Leaf - it's called Lepidoptera (Butterfly Mix) youtube.com/watch?v=z01OcmrEq9Q for the BBC Radio 1 Creative Archive License VJ Competition (bbc.co.uk/calc/radio1/).
I look forward to my next visual challenge.
Related RSS Feeds