Profile Images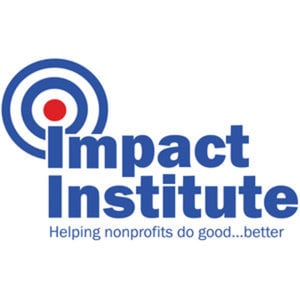 User Bio
An organization's ability to learn, and translate that learning into action rapidly, is the ultimate competitive advantage – Jack Welch
The Impact Institute for Innovation and Effectiveness (Impact Institute) was launched in 2005 to provide education, training and technical assistance to help nonprofits maximize their societal results. Our goal is to effectively identify, address and solve the critical problems facing our region through substantially improving the leadership, performance and ultimate impact of the nonprofit sector in North Dakota and western Minnesota.

The Impact Institute is made possible by the entrepreneurial support of our visionary founding partners – Dakota Medical Foundation and the Alex Stern Family Foundation. The Bush Foundation has also been a critical partner in helping the Impact Institute expand and improve its nonprofit capacity building programs.

The Impact Institute's mission is to help nonprofits do good…better! We do this by providing training, technical assistance and other resources to nonprofits across the region. The Impact Institute offers proven and successful programs to help executive and boards transform their communities. Since inception, over 2,600 nonprofit executives, staff and board members representing more than 300 nonprofits have attended 60 Impact Institute training events.

For more information, contact Julie Haugen, Institute Director at juliehaugen@impactfdn.org or 701-356-3133.
Related RSS Feeds
Recent Activity