INFLUXR
Joined

Location

City of Angels
Profile Images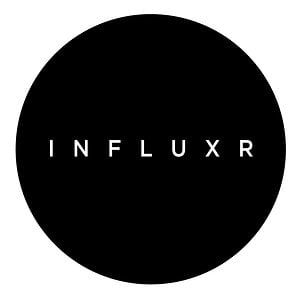 User Bio
Launched in January 2014, we're a small town crew with a big dream focus.
What is INFLUXR?
We are more than just a "fitspo" (fitness inspiration) account feeding you images of what you want without giving you the tools to go out there and work for it. We are a health and fitness platform here to help you become the best version of yourself by connecting you to fitness challenges, experts, and most importantly a like-minded, supportive community aimed to make you that much stronger.
We know what it's like to struggle with finding a consistent workout routine, let alone other people just as health conscious as you. Now, as cliché as it sounds, you don't have to. Let's change up the fitness game together. Let's focus on using fitness challenges to see our progress, and build that badass supportive community we've all been dying to find. A community that doesn't judge, exclude or patronize anyone, and instead motivates, informs and pushes everyone to do better, and be better. There is strength in numbers. Now let's use that to our advantage. So let's be social, let's be motivating and let's be effective. After all, we're all here to reach the same goal. Let's reach it together.
We want to be more than just a website. We wanted to make it easy, and bring the community, the challenges, and all that greatness, to you. Anytime, anywhere. So we've decided to build a mobile app that does just that, so you can have everything you need right at your fingertips.
We are currently in ninja steal mode during the development of our app, but please check us out here:
influxr.com
instagram.com/fit_INFLUXR
We always want to hear from you. Drop us a line or two:
hello@INFLUXR.com
Related RSS Feeds