Infotrek
Joined

Location

Campogalliano (MO)
Profile Images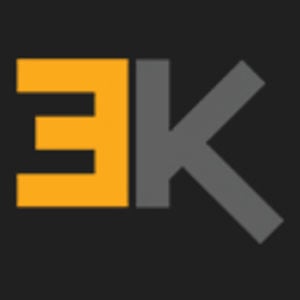 User Bio
Infotrek is a Post Production Studio offering Animations, Video Editing and Visual Effects.
We provide digital contents.
The content we produce can be used in films, music videos, medical presentations, architectural virtualizations, and television commercials
Our Tasks:
- 3d animation
- 3d architectural animation
- 3d design animation
- 3d environment animation
- Particle simulation
- Motion graphics
- 2d / 3d compositing
- rotoscoping / paint
- 2d and planar tracking
- Keying / matte
- final 3d render quality improvement
- live action footage integration
- color correction
Our Tools:
- Fusion
- After Effects
- Premiere Pro
- 3D Studio Max
- Mocha for AE
Motion Graphics is a vast field of design and production involving fonts and images for movies, videos and digital media, including animation, visual effects, film titles, graphics for television, commercials, multimedia presentations and video games.
The art department is used from the pre-production on designing scenarios, environments, effects scenes, character creation, or along with other internal departments, directing the art and creating top quality projects. In this section the services are divided into Storyboard,
Concept, illustration and MattePaint.
MattePaint digital paintings are used to create elements and to digitally extend or improve scenarios which are expensive or impractical to build.
The paintings are often redesigned into a three-dimensional environment, allowing 3D camera movements.
Compositing is the assembly process of multiple layers, often from different sources, to make a final image, these layers come from several sources, including filmed scenes, from 3D, or digital photographs. These elements are then all brought together to create the illusion that they form a unique scene.
When a scene or project is filmed without the use of chroma key, it is essential to insert or remove an element behind the actors. The rotoscoping crew separates these elements one by one, frame by frame: delete cables, equipment, lights, people and cameras, allowing full integration in the composition of the scene - a vital work for the final quality of the scenes.
Compositor will add vivid reality to all of our CGI renderings.
Will also work with Lighting Rendering Artists to create photo-realistic imagery by manipulating and enhancing multi-pass render sequences.
Related RSS Feeds