srilankandiaspora
Joined

Location

Berlin
Profile Images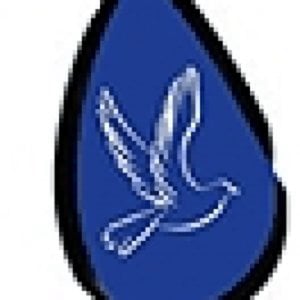 User Bio
We are Sri Lankens (and their friends), who are living in Europe. As we know, we have several Political and social problems in Sri Lanka and among them, the Ethnic conflict is one of the biggest. End of the 70`s many people began to migrate to Europe because of the political reason. First they came as migrant worker and after 83 as political Asylum seekers. As it was in Sri Lanka (SL), we also belong to several political groups and we tried to help them. Although we had difficulties to face the Life in Europe we concerned about SL politics.
Most of the SL people, who lived in outside of the country, support to mainstream politics. More than 30 years in Sri Lanken politics use to use violation for the conflict resolution. As in SL killings were going on (i.e. did by the Sri Lankan Government, By JVP, By LTTE or by other Tamil militant groups.) most of the Diaspora people justify this killings blindly or they blame it and put objections only when it's came from the opposition. That's mean, as we use to it, we continue our blind partiality, without using our intellect.
But some Sri Lankan, (Singhalese, Tamil, Muslims and Burgers) got together with some Europeans, who interested in Sri Lanka political and social situation and work together. They learn and study the democratic systems and how does it work etc. They discus among them, how can solve the conflict (in that case in Sri Lanka Ethnic conflict) in democratic way. Somehow the Situation changed and it was getting worst. The matter was so complicated. The People, who work for peace and democracy, had difficulties from extreme both sides; but they continue there work as they can. The Sri Lanka Friendship circle Munich and the Sri Lanka Circle Berlin also two of the organizations, who work on this issue. Both organisations consist of Singhalese, Tamils, Muslims and burgers from SL. In the mid of 80`s and 90`s with several difficult political periods they continuously work for peace and Democracy.
The things are changing. Since February 2002, there has been a ceasefire-agreement in existence between the Government and the LTTE. This happened after 20 years of civil war, leaving more than 100, 000 people dead and making over a million refugees.
The LTTE is no longer regarded as a terrorist group, but has been accepted as a political representative of the Tamil people.
Peace talks have started on the 16th of September 2002 in Thailand under the auspices (mediation) of the Norwegian government. For the first time after 7 years, both parties have sat together at one negotiation table and have reiterated their good intentions towards a continuing peace.
The LTTE is prepared to give up their 20-years-old demand for an independent separate Tamil state in favour of peace and autonomy. But still we do not have Peace in our country, only the war is absent. Still political killings are going on. There is nor doubt, that the killing and the political violations should be stopped. Instead of using violations to resolve the conflict there should be a dialogue.
We think that it is important to have a network among the Sri Lankan Diaspora. First of all we have to have networked among varies organizations, who are trying to think democratic way.
We, the Sri Lankan Diasporas, living in federal and democratic systems with minority rights, wish to communicate our experiences not only to the politicians, but also to the people of Sri Lanka. By doing this we hope to forward the peace process and reduce any existent fears arising in regard to the establishment of different and unknown structures.
We are living in Democratic countries. Different models and examples of living together, based on experiences shared by people from different ethnic backgrounds are presented, from Switzerland, Belgium, Germany and Canada. These models can be discussed in relation to their applicability to the situation in Sri Lanka. And also we have to initiate a dialogue on feudal characteristics of democracy in our country, the rights enjoyed within capitalist democracy and on how the rule of law is maintained in such societies. Here we have to consider also the Gender issue and the way we are worshiping the feudal values. To justify some of the worst feudal values we use to say; "it is our culture."
With in this base, the Sri Lanka Friendship circle Munich and the Sri Lanka Circle Berlin, two organizations, organized in 28-30 march 2003 in Munich a Diaspora conference on "Federalism as the solution for the conflict in Sri Lanka." 120 participants, who belong to the Singhalese, Tamil and Muslim communities also upcountry Tamils from Sri Lanka, were in this conference. (See the resolution)
We thought to continue our work but lack of means did not give us possibility to continue it soon. Some hove almost after two years we able to organize the second conference in 18-20 February 2005 in bad Boll.
Because of especially after tsunami situation, we had some difficulties to hold our programme as it was planed. But more than 50 participants were there and
we discus intensively and planed our future work. We build up a co-committee for continue our work. And also we build up some Action groups like
1. Creation of a Diaspora Database
2. WEB Portal.
3. Collecting Information and Publications.
Also we have discussed Responsibilities and our Common Principles. We believe, that the "ethnic problem" can only be solved by negotiations and not by war. Violence, particularly indiscriminate violence has only served to strengthen extremist elements on both sides. And the Tamil people have the right to self-determination. That mean, they have the right to decide how they manage their affairs in the areas in which they form the majority in Sri Lanka.
The Muslim community, the Up-country Tamils and the other minorities need to be ensure there rights and safety. The essence of the ethnic conflict concerns equal individual as well as group rights of all communities and citizens, and that those communities share the right to co-constitute the political system of Sri Lanka. The essence of conflict resolution is therefore a fundamental restructuring of the Sri Lankan state.
It should also respect the freedom of expression and association of the people of the North and the East. And also the Sri Lanken Indigenes people "Waddas" should find proper solution. (Here one can learn from Canada) Aims and objectives: We acknowledge Sri Lanka as a multicultural and multiethnic country. We acknowledge the Tamil people's right for self-determination. We totally reject the view that Sri Lanka only belongs to the majority Sinhalese community by virtue of its numbers or a mythical past.
We condemn all acts of political violation without any exception.
We absolutely believe:
- The basis of overall development of the nation is peace and harmony among all peoples.
- Path to peace and is paved by making up our minds to accept diversity in unity and to adjust our opinions accordingly.
- Co-existence is not possible when some citizens have more power and the others have less power.
- Power sharing is the perennial and modern way we know of, to avoid disputes, conflicts and war, generated when law, custom and practice make the above mentioned differences acute.
- Tolerance and making mutual efforts for co- existence will be the
essence of such a way of action.
- Unequal possession of power leads to separation, equal sharing of
power leads to unity.
1) To promote a sustainable peace for Sri Lanka and ensure the security and dignity of all in Sri Lanka.
2) To promote harmony and understanding among the various ethnic groups form the Sri Lankan Diaspora.
3) To promote respect for the fundamental and democratic rights of all persons living in Sri Lanka.
4) To promote open and honest discussion of the issue relating to Sri Lanka.
"Significant problems we face today cannot be solved by the same level of thinking we were at, when we created it." - Albert Einstein.
Related RSS Feeds
Recent Activity
srilankandiaspora does not have any activity yet.