Profile Images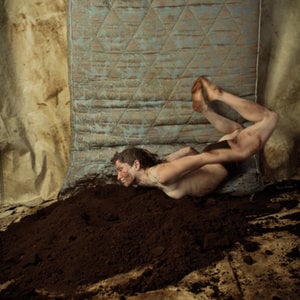 User Bio
COMPANY facebook.com/pages/Knights-of-the-Invisible/554068397976191
Iona initially trained in Fine ARt as a painter/printmaker and went on to School for New Dance Development in Amsterdam. Later still she trained at Cirkuspiloterna in Sweden.
In the 15 years of performing her own solos with different musicans in Europe and uk she has also worked/toured with Major Belgian Directors ALAIN PLATEL (les ballets C de La B) "VSPRS" and WIM VANDEKEYBUS "Scratching the Inner Fields".
HEr own numerous works have been presented at :
UK, National Review of LIve ARts.
NEW YORK Improvisation Festival, St.Marks Church.
SAN FRANCISCO,Theatre of Yugen. NOH space.
LATVIA, International Dance Festival,Riga.
AMSTERDAM, Mudiepoort theatre.
LYON. Les Subsistances.
STOCKHOLM, Vladight Nutida, Open Air Festival.
PARIS. Theatre de la Cite International.
ITALY. Mirabilia FestivalEuropeo.
LONDON, The Roundhouse.
LONDON, Chisenhale Dance Space.
BERLIN, Akademie Der Kunste. GENT (B) Dr. Guslain Museum. BIRMINGHAM, Ikon Gallery.
BRUSSELS. Kaaitheater.
STRASBOURG. Theater du Hautepierre.
EDINBURGH, Traverse Theatre.
EDINBURGH, Dance base Edinburgh Festival.
LIVERPOOL, Bluecoat Theatre.
GLASGOW, Centre for Contemporary Arts.
GLASGOW, National REview of Live ARts, The ARches. BRUSSELS, MAtrix, M.A.P.
EDINBURGH City Arts Centre.
GLASGOW. Kelvingrove Art Gallery and Museum.
GLasgow, Princes Square. Glasgow, Cottiers THeatre.
Edinburgh, THe Famous Grouse House at edinburgh Fringe.
Related RSS Feeds