Imediata Promotion
Joined

Location

brasile
Profile Images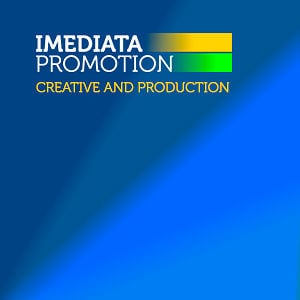 User Bio
Agende uma apresentação conosco!
São Paulo
(11) 4063-4297
(19) 9263-6556
Temos como estratégia de atuação privilegiar a excelência no desenvolvimento de cada projeto, agilidade e o comprometimento com prazos, e a busca por relacionamentos duradouros.
Acreditamos na evolução contínua de processos, parcerias que agreguem valor, respeito e um relacionamento em via dupla, com transparência e ética acima de tudo.
ENG
We have as mission to act behind the scenes with companies and produduction factory serving the partner – and potentiator – in the execution of projects with high technological and creative demand.
We have as strategy of actuation to privilege the excellence in the development of each project, agility and commitment to deadlines and the search for lasting relationships.
We believe in continue evolution of process, partnerships and add value, respect and a two way relationship with transparence and ethic above all.
ESP
Tenemos como misión actuar detrás de las escenas con las empresas y agencias al servicio de la pareja-y potenciadoras-en la ejecución de proyectos con alta demanda tecnológica y creativa.
Tenemos como estrategia de actuación para privilegiar la excelencia en el desarrollo de cada proyecto, la agilidad y compromiso de plazos y la búsqueda de relaciones duraderas.
Nosotros creemos en seguir la evolución de los procesos, las alianzas y agregar valor, respeto y una relación de dos vías con la transparencia y la ética por encima de todo.
ITA
La nostra missione è quella di supportare, in qualità di partner, le aziende e le agenzie di comunicazione nella realizzazione di progetti con elevate esigenze tecnologiche e creative.
Il nostro approccio lavorativo è agile, rispettoso delle tempistiche di lavoro, volto alla consolidazione delle relazioni lavorative nel tempo, e basato su eccellenti esperienze di sviluppo dei progetti.
Crediamo nello sviluppo continuo delle competenze, nel valore aggiunto delle partnerships, nel rispetto reciproco, nella trasparenza e nell'etica delle procedure.
Related RSS Feeds