Profile Images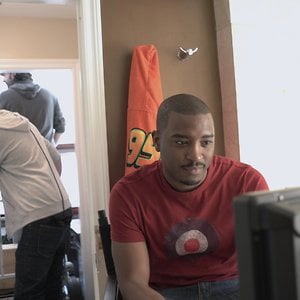 User Bio
Ricky.Horne.Jr. is a native of Bakersfield, CA and graduate of Occidental College in Los Angeles, CA. Since graduation he has worked continuously in the film industry, acting, writing and now directing. He began his writing in the spoken word poetry arena and quickly transitioned to writing for the screen. She* Must Be Loved is Ricky's third completed feature length script.
Ricky has made a living acting since 2004, all the while preparing for a transition to working behind the camera. As an actor he has appeared in numerous television ads for companies such as Nike, Bud Light, Pizza Hut and the US Army. In addition, he's guest starred on television shows such as Without a Trace, The Deep End and Dirt. He's also appeared on the big screen alongside Andy Dick in Division III: Football's Finest. (Image Entertainment).
As a director he has completed a short film entitled, Blue Nude which featured Matt Long of ABC's The Deep End and AMC's Mad Men and aired nationally on BET. Ricky also worked as a director on three episodes of the NBC show, My Parents, My sister and Me, which stars Robin Givens, Ric Reitz and Lou Myers.
Ricky most recently co-produced a film entitled The Canyons which stars Lindsay Lohan and was directed by the legendary Paul Schrader, known for writing Raging Bull and Taxi Driver.
His current projects include writing, producing and directing a short film entitled, Free.Lunch which will star Cory Hardrict (Gran Torino, Battle LA, Warm Bodies) and Alison Haislip (The Voice, Attack of the Show) and begins shooting April 15th.
This fall pre-production will begin on She* Must Be Loved, Ricky's feature film directorial debut. The Teen Fantasy Romance will be scored by Grammy nominated duo The Foreign Exchange.
Related RSS Feeds
Recent Activity
Really enjoyed this. Great stuff.