JoSh Rogers. iwanttoliveinavan
Joined

Location

BA10 0EG
Profile Images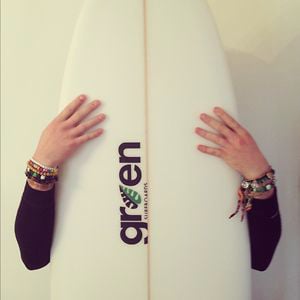 User Bio
Hello Lovely Person!
My name is JoSh. Im 22. I live in Somerset. I was born and raised in Ripley, Derbyshire.
This channel is host to the videos I have created as I journey towards realising my goal of living in a van. I am striving to live in a more harmonious way with the earth and over the next year and a half I am challenging myself to "be the change I want to see in the world", day-by-day, month-by-month and who knows how long for.
I live a normal life; I share a house with my partner, I pay electric bills, water bills, phone bills, just like everyone else. I work as a Gardener on a large estate from 8am-5pm monday to friday; it hurts my back.
I have a dream.
I want to grow food.
I want to do it in a way that doesn't take from the earth anymore than I myself put back in .
In a year and a half (summer 2014) I intend on taking to the roads and living in a van. I will leave my job, set off for as long as I can and go as far as I can using the wwoofing scheme and other similar opportunities.
I want to see, learn about and experience alternative ways of growing food organically in different environments and see, learn about and experience alternative ways of living in different environments.
After that I want to go on my way utilising the knowledge I have gathered and try to live as self-sustainably as humanly possible whilst teaching organic growing and self-sustainability techniques to others.
I feel that if you yourself have the gift of knowledge of any subject then with that knowledge comes a responsibility to teach others.
So, for the next year and a half you can watch me learn and grow my way through all kind of challenges.
I would like to invite you to give all kinds of input into my journey. Please help me decide what I should challenge myself with as I try to grow and change into the ideal that I would like to become. Comment on what you see, criticise me; whatever you feel please say. My email address is bmxfreak@tiscali.co.uk, do feel free to voice your opinions.
Many, many thanks for your time and interest. I wholeheartedly appreciate your attention.
All the best,
JoSh. X