Institute for Women's Leadership
Joined

Location

Rutgers University, NJ
Profile Images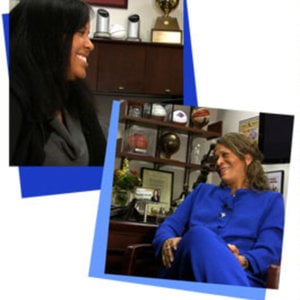 User Bio
In partnership with the Writers House, Rutgers Department of English, the Institute for Women's Leadership is conducting an interview and documentary film project called Transforming Lives. The project will focus on women's leadership contributions, with a special emphasis this year on New Jersey women who are redefining success and taking on new challenges.
The purpose of the Transforming Lives project is to inspire and empower women of all ages to make positive change in their own lives, in their communities, in our state, nation, and the world. This educational initiative is a significant opportunity for Rutgers undergraduate students in the IWL Leadership Scholars Certificate Program to learn about leadership from women change makers, and to gain an understanding of the use of media as a vital tool for creating social change in the 21st century.
Women leaders selected for the Transforming Lives project will represent a variety of fields and interests. In what we hope will become a multi-year project, Transforming Lives will consider women's leadership achievements in health, science, business, sports, social and community services, philanthropy, education, media, the arts, human rights, law and government.
Interviews are being conducted by IWL Leadership Scholars who will produce short documentaries that will be archived on the Institute for Women's Leadership's website.