Izza Kizza
Joined

Location

Voldasta GA.
Profile Images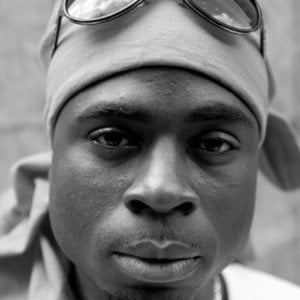 User Bio
Izza Kizza
Izza Kizza – is a futuristic version of the old South; a groundbreaking new breed of hip hop, ready to redefine and reinvent the way music is made and listened to. Izza Kizza's sonic soundscape shatters the preconceived stereotypes of what southern hip hop music sounds like, and upon first listen, is quickly realized as refreshing, quirky, creative and fun. Izza Kizza has an eclectic flow and versatile style all placed within the confines of a catchy memorable hit record. He rarely does two songs that sound alike, thus producing music that appeals to the core hip hop listener as well as to a more mainstream music market. He does this by inviting you into his own unique colorful world, pushing the boundries of what we are used to listening to, combing a varied source of influences, all while still appealing to a very commercial popular audience. Picture combining the visuals and aesthetics of The Matrix, The Wizard of Oz, and Teletubbies, combining past musical influences like Missy Elliot, Outkast, Busta Rhymes, and Ludacris, and there u would have found Izza Kizza.
His name, Izza Kizza, originated from the 'Pig Latin' lyrics in Malcom Mclaren's creative left field hit "Double Dutch Bus", and it perfectly describes his funky electro-stuttering rhyme style, outrageous lyrics, groundbreaking creativity, and outgoing -charismatic personality. The name Izza Kizza is self defined as discovering your own lane, breaking the mold, being yourself, thinking and being different, all while celebrating ones uniqueness. Izza Kizza could also be used to describe what it is that he does when he makes a song. He puts his 'Izza Kizza' on a track, which is his unique hyper-outlandish, syncopated rhyme style, which has been unseen or unequaled since the late 90's.
To further match Kizza's unique music and name, is the over the top visuals that are planned to go with his project. His eclectic image is constantly changing and evolving and can only really be described as an extension and expression of his personality. His style is very representative of where the youth of today are going tomorrow, in an ever changing internet influenced landscape. All imaging, from videos, album artwork, promotional materials, and viral campaigns all will follow the same imaginative left field-colorful world which exists in Kizza's mind and music. Kizza doesn't take himself too seriously and tries to go against the grain of rap artist's current posturing imaging, and hopes to show a fun new refreshing view of hip hop to the popular mainstream culture, which will solidify him as a cornerstone icon in the music world.
Related RSS Feeds