Fitz & Jahna Houston's Site
Plus
Joined

Location

North Hollywood, CA
Profile Images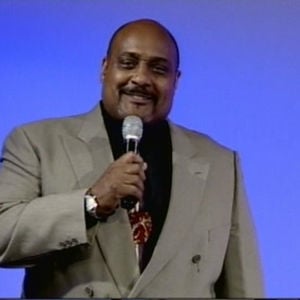 User Bio
Houston owns his own film editing company, Unlimited Production Services. He has produced and directed the Christian plays, "Your Soul is at Stake (Flesh vs. the Spirit)", "The Healing Power of Christmas" and the anti-viloence short film Too Young to Die. He produced, wrote and edited the short film Just Another Day in which his wife of 15 years, Jahna Cole Houston, debuted as Director. The husband and wife team currently produce, direct and edit projects uner their production company, JahnaHugh Entertainment.
In 2003, Fitz begain producing a 30 minute gospel variety TV show, GOSPEL VIBES, 75 episodes to this date, gospelvibestv.org which showcases unknown gospel talent originally airing on the local Time Warner channel for four years as well as running on LA Channel 36 (see past episodes) or excerpts below on Youtube. He is constantly on the lookout for any and all who have a God-given talent to share. He also produces Singing Your Heart Out, 7 episodes to date, all styles of music, The Acting Zone, 10 episodes to date, showcasing acting talent, and A New Direction, 12 episodes to date, a ministry show helping those addicted to sex and pornography. For samples of his production work and excerpts of any of these shows, see youtube.com/FitzHouston
A verteran actor/musician of over 30 years, some of Fitz's numerous television credits include roles on Get Thee Behind Me (the series), 90210, Justified, The Forgotten, The Secret Life of the American Teenager, True Jackson and ABC's According to Jim. Other credits include television movies, Sacrifices of the Heart, The Glass Seagull, and Jane Doe. Other TV shows include N.Y.P.D. Blue, That's So Raven, Jag, The X-Files, Sister, Sister, The Parent'Hood and Sparks. His film credits include starring roles in feature films, GET THEE BEHIND ME (the movie) and THE DEPOSITION; and in the short films COLD COMFORT and JUST ANOTHER DAY.
Clips of Fitz's various TV credits can be viewed at livevideo.com/HoustonSpectrumTV or view his complete resume and demo reel at his peronsal site, Fitz Houston's Website Theater credits include the the lead role in the hit shows Chicago Club Rumboogie, gospel musicals A Sugga Daddy Ain't Always Sweet, and Sid Burston's Get Thee Behind Me. A partial list of other plays include Summers in Suffolk, Proposals, (Best Supporting Actor Award 2001) Fences, A Soldier's Play, Once on This Island, The Wiz; Guys and Dolls, Luke in The Amen Corner.
An accomplished flugelhorn player, Houston has released five Christian CD projects, INTERLUDES I & II (for prayer and meditation), RAPPIN' AND PRAISIN' HIS NAME, JAMMING WITH THE LORD and SIXTY-SIX BOOKS IN THE BIBLE, a fun rap song that teaches you the order and the books in the Bible. See 66booksinthebible.com.
As a writer, his published works include Christian books MEN, LET'S TALK, (menletstalk.org) and SPIRIT RHYMES.
Houston is also the proud dad of a 27-year old son and newborn grandson.
For more information about Fitz and/or his products log on to: Fitz Houston's Website fitzhouston.net or see his online store at lulu.com/wordofGod.
Related RSS Feeds