János Gábor
Joined

Location

Bristol, UK
Profile Images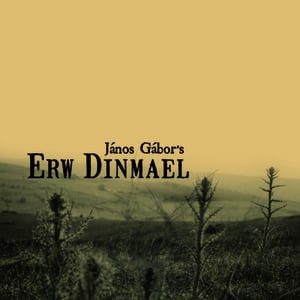 User Bio
Under the name of János Gábor, endurance artist and sound alchemist Juan Gabriel Gutiérrez released the album 'Erw Dinmael'.
The recording was created as an 'aural quest' in a retreat-like environment in North Wales during the Summer Solstice of 2009.
As part of this rite of passage, Juan Gabriel fasted and was blindfolded for four days, enabling him to explore metaphysical concepts and the enhancement of awareness given by sensory deprivation: no instruments, no food, no sight.
Without seeing the caravan where he stayed in and its surroundings, all that came through in this self-contained space was recorded and captured in a tape cassette recorder, giving the album a unique, authentic and consistent identity.
After collecting and completing an album's worth of material, Juan Gabriel decided to return to Erw Dinmael on Winter Solstice accompanied by elementally inspired movement artist Denise Rowe to physically and visually respond to the recording and its kenotic landscape. A series of visionary scores and intuitive responses were filmed throughout the day framed by Denise's fasting and vow of silence.
The result is an intense collection of sound vignettes and visions that portray, like ethnographic and field recordings, the spirit of Erw Dinamel.
János Gábor's stark and numinous document was recorded using vintage equipment to capture Erw Dinmael's liminal sounds and imagery, including a Marantz CP430 stereo cassette recorder and a Canon 814XL Super 8 camera, which brought a warmer and older, more distant feel to it.
Related RSS Feeds