Javier Marisco
Joined

Location

Valencia
Profile Images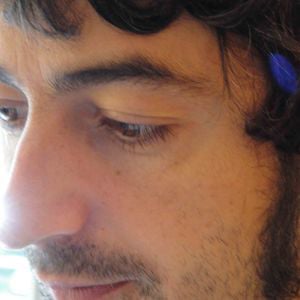 User Bio
A multidisciplinary artist, focuses his work in the field of video art, sonorous art and performance, combining these disciplines in their work. Bachelor of Fine Arts from the Polytechnic University of Valencia, currently studies the Master of Visual Arts and Multimedia in this faculty, his research is about interactive expanded cinema. He has been accepted to present his thesis entitled Systems of Video projection and its Influence on the narrative structure.
Javier works on exploring the limits between the everyday and the sacred, the concept of working as constructive axis of his Works the hierophany concept. In his videos, full of everyday objects and actions, we see a sacralization of what apparently has no value, becoming, by deconstructing and decontextualization the object, each piece in a conceptual interpretation of what is shown. Presents the shares, but not represents.
The video, of short duration, more reminiscent of a visual poem than a short film, since it avoids any linear narrative, creating a film in the range that suggestion always invites the viewer to enjoy the work. The time interval is perceived as something that no one becomes attached determinism, timeless and cyclical, in an infinite delay. The work is suspended for a moment, seems to close but remains open, it always seems another. It also foreshadowed in its work the influence of performance in its treatment of both the fragment as the object. The temporal and ontological fragment is presented stripped of absolute significance, charging and suggestive overtones, almost like a magician. It is more magic than art, substantially.
In all his videos, care the most, works the same way as the sound image. The creation of a soundtrack from minimal sounds gives each piece a subtle sound texture, where the repetition is not exact lightly varnished videos. Only from the imagination and innocence can be created.
Related RSS Feeds