Joined

Location

St. Louis
Profile Images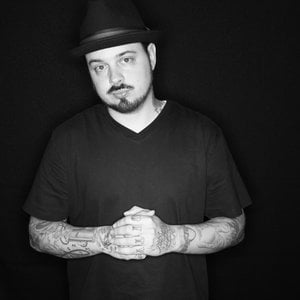 User Bio
Producer Bio: Jay E is the Multi-Platinum Producer behind artists Nelly and the St. Lunatics. His love for Hip Hop started in his mid-teens. Jay E began working as a deejay at a local St. Louis Roller Skating Rink, which sparked his passion for creating music. On a chance meeting at the skating rink, Jay e would meet Ali, (member of the St. Lunatics). In August of 1996, Nelly and the St. Lunatics signed to Fo-Reel Entertainment / Universal Records, the debut Nelly Album "Country Grammar" was released on June 27, 2000 and became an 8 times platinum hip-hop classic (one of the biggest albums of 2000 and 20001) the album, which included the hits "Country Grammar", "E.I.", and "Ride Wit Me", were all produced by Jay E. Due to the phenomenal success of "Country Grammar", Jay-E was honored in Billboard's December 2000 "Year in Music" issue as being ..16 on the Top 100 Producers List and 19 on the Top 100 R&B/Hip-Hop Producers List, on June 7, 2001, Jay-E was also presented with two awards from ASCAP for co-writing Nelly's single "Country Grammar".
DISCOGRAPHY: Nelly "Country Grammar" (2000 Universal Records) 8X Platinum: "St. Louie", "Country Grammar", "Steal The Show", "Ride Wit Me" (Feat. City Spud), " E.I.", "For My" (feat. Lil Wayne), "Utha Side", "Tho Dem Wrappas", " Wrap Sumden", "Batter Up" (feat. Murphy and Ali) O-Town (2000 J Records) Platinum: "Favorite Girl" Cujo "Game Pieces" (2001 Bent Records) "Let Me At Em", " Why Would I Do That", "I Know What You Thinkin" Bait Soundtrack (2001 Ruff Nation Records) Nelly "Icey" Ms. Toi (2001 Universal Records) "Be Like Me" Rasheeda (2001 Motown Records) "We Ridin" St. Lunatics "Free City" (2001 Universal Records) Platinum: "Just For You", "S.T.L.", "Okay", "Summer In The City", "Midwest Swing", "Show Em What They Won", "Let Me In Now", "Groovin Tonight" (co produced with City Spud), "Jang A Lang", "Real Niggaz", "Here We Come", "Love You So" Training Day Soundtrack (2002 Capitol Records) Gold: King Jacob "Let Us Go" Ali "Heavy Starch" (2002 Universal Records) "Intro", "Crucial", "Ohh E Ohh E Ohh", "No", "Boughetto", "360", "Wiggle Wiggle", "Drop Top", "Collection Plate", "Passin Me By", (feat. Toya) "Cool As Hell", "Walk Away" VI3 (2002 MCA) "Oh No", "Hottie Wit A Body" Nelly "Nellyville" (2002 Universal Records) 6X Platinum: "Dem Boyz", "Oh Nelly", "Pimp Juice", "On The Grind", "Splurge", "Work It", "CG2", "Say Now" Murphy Lee "Murphy's Law" (2003 Universal Records) Gold: "Be Myself", "Grandpa Gametight", "Cool Wit It", "This Goes Out", "Red Hot Riplets", "Regular Guy" Nelly "Deerty Versions" (2003 Universal Records) "Country Grammar" (RMX), "Ride Wit Me" (RMX), "Batter Up" (RMX), "Hot In Herre" (RMX), "Kings Highway", "Pimp Juice" (RMX) Nelly "Sweat / Suit" (2004 Universal Records) "Boy" feat. Lil Flip and Big Gipp, "Let A Grand Hang Out" feat. Jung Tru, Fat Joe, and Remy Martin Plies "The Real Testament" (2007 Warner Bros. Records) "You" ft.Tank Ali and Gipp "Kinfolk" (2007 Universal Records) "That's Me "Avenged Sevenfold" (2007 Warner Bros) Critical Acclaim additional production "Scream" additional production Randy Jackson "Music Club vol1" (2008 Concord Records) "Just Walk On By" ft Joss Stone Three 6 Mafia "Last To Walk" (2008 Columbia) "My Own Way " Produced by Dead Executives Murphy Lee (2008 Universal) single "Murph Dertty" Tila Tequila (2008 Independent) "Paralyzed" Young Dre John Madden 2009 "Workin" Produced by Dead Executives Bizzy Bone (2008 After Platinum Records) "I'm The One" Produced by Dead Executives
D.J. Bio: They say great producers make mediocre DJs and great DJs make mediocre producers. It has something to do with differing agendas. And in the Pantheon of today's music biz, that statement may be true. With the exception of Jason "DJ Jay E" Epperson, who has bridged the gap between the creation and the manipulation of hit records. He has produced hit records with platinum artists and spun those hits in the same Hollywood hotspots you might find those platinum artists. And he does both well. While an up-and-coming DJ in his native St Louis, Jay E impressed crowds with his diverse selections, mixing electro, hip hop, rock and R&B into solid nights with something for everybody. His talent, sound, and shine kept him in high demand from such artists as Joss Stone, Murphy Lee, and Oscar-winners 3 6 Mafia. When not rocking crowds from behind turntables, he is rocking artists from behind the recording console. Obviously, the term "jack of all trades, master of none" has no relevance here. While in demand by the hottest clubs in the country, Jay E continues to entertain the crowds. Perhaps the reason Jay E has been successful both in the realms of producing and DJing is that he lets them scratch each others backs, allowing his production to be influenced by what works in the club and letting his DJing reflect the creativity he emits in the studio. Or not, that's his secret. But whatever the case, it's working for him.
Video Mixing – VJ
Times have changed, and no longer is the nightclub scene solely an audio entertainment experience. Your nightclub can now have an incredible visual experience as well. Jay E is able to combine is musical prowess with his intense production skills to create one of the most entertaining video mixing experiences ever seen. From the classic videos you know, to completely custom pieces developed in his studio, he creates an unparalleled audio/video experience. Jay E spins top 40, electro, house, rock, and hip hop all mashed up with videos projected on to screens or through the house monitors. Whether on the dance floor, in the VIP, or at the bar, all the patrons will be entertained.
Related RSS Feeds