Jennifer Buglio
Joined

Location

Los Angeles, CA
Profile Images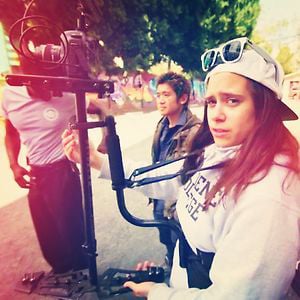 User Bio
Born & Raised in Rhode Island, BFA graduate in Film from Syracuse University , and currently living out my dream in Los Angeles. From the day I was born my life has been documented, I've always loved being in front of the camera but it wasn't until high school that I really developed my passion for filmmaking. My Junior year of high school I demanded an iMac for christmas and proceeded to be known as the "documenter" by my friends. I lived for taking pictures and videos and then creating slideshows and other short videos for my friends and even school projects. During my time at Syracuse I developed my skills further in all aspects of film from development all the way through to post, learning new software and how to create a strong narrative.
Everyone always asks me what do I want to do in the industry? To be honest I love all aspects of film, I love everything from taking a small idea on paper, and creating it's world through the lens, and finally cutting and splicings together each moment to create one singular story. I hope you enjoy my work below I welcome any comments on my videos or questions you may have.
Shoot With:
Canon 60D
Edit With:
Final Cut Pro, Avid 6, & Logic Pro
Skills:
Proficient with: All Canon DSLR, Bolex, Arri-BL, CP-16, & all standard video cameras.
Camera Skills: Glade Cam 4000, Dolly Op, Steady Cam op, & Pull Focus.
Understand of: Directing, DP, Audio Recording, Grip, Lighting, AE, & Dolly Operator.
Other Software: Adobe: Photoshop, Dreamweaver, Flash, & Microsoft Office.
Editing Skills: Syncing footage, Syncing Audio, Grouping, Mixing audio, Mixing music, Compressions, & Exporting.
Related RSS Feeds