Profile Images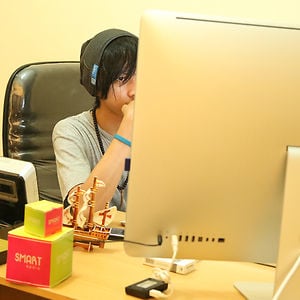 User Bio
i am a simple person who wants to lead the whole world with my imagination. Mindfreaks, believe in "logic" even sometimes "heart" blowing up my brain. △ "TigaSudutHitam" △ The most powerful "enemies" who can drag you to hell. Find at yourself and kill it!!
Graphic Designer // Photographer // Videographer // Concept Maker.
Music addict // member of @xxdeceiverxx and @skyliteofficial.
Creative Executive at SMART Media
for further info:
thesmart-media.com
contact me if you need some help for making every media promotion : Video // Photo // Digital Design //Etc.
phone : +629604473424
email : zenji_kazama24@yahoo.com
twitter : @jeanrendy
: @tigasuduthitam
Related RSS Feeds
Jean Rendy does not have any videos yet.