Jeffrey Maron
Plus
Joined

Location

New York
Profile Images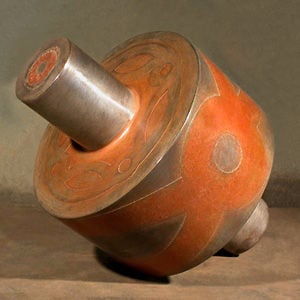 User Bio
Jeffrey Maron is an artist with a long history of exhibits in New York City and elsewhere. He is the recipient of three grants from the National Endowment for the Arts, a Fulbright-Hayes Grant to Japan and an award from the Jackson Pollock/Lee Krasner Foundation. Maron's work is in many corporate, public and private collections.
A two year Fulbright-Hayes Grant for sculpture allowed the artist to live and work in Japan, where he continued to be influenced by cultures of the world dedicated to animism, the worship of an inclusive natural order. Maron's art has a definite connection to our spiritual identity and is not directly derived from any of the main currents of contemporary art. His work is characterized by paradoxes. It is both tough and beautiful, religious and sensual, reminiscent of familiar symbols but clearly unique.
"Cultures that see themselves as part of a greater natural order usually create compelling art to which we are all drawn. I see my art as contemporary animism and feel it is attached to the metaphors of this neglected paradigm. I try to create art that will remind people of our spiritual essence. By creating art that communicates this without words, I am participating in an important ongoing spiritual transformation happening in the world today.
The activities of my hands are transformative to the materials involved in the creation of my art. My hands know how to change an image or form, into something more than just the reformed material. This necessitates the metamorphosis of the material with a specific energy and intent. This process is difficult to delegate to others, it imbues a unique character to the art, that allows it to speaks to the viewer's heart without the need for subsequent explanation." JM
Maron is also involved in transforming the environment of healthcare. "Healing and art work together well. As Hippocrates taught, it is important for the environment of healthcare to aid and assist those present. It can make a fundamental difference." JM
Related RSS Feeds
Recent Activity
Jeffrey Maron does not have any activity yet.