Jeff Slayter
Joined

Location

Australia
Profile Images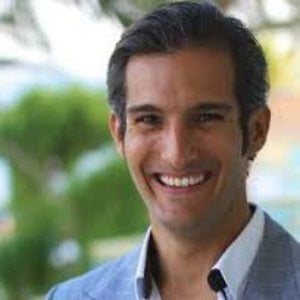 User Bio
Jeff Slayter grew up in Hawaii for the first ten years of his life then moved to Silicon Valley, California. A naturally curious and rambunctious child, he was one who'd rather do all his learning outside of a classroom rather than in it. As such, Jeffrey would often fall behind spelling classes and was not so good in school. Yet Jeffrey always loved helping people and bringing out the best in them.
To overcome his learning challenges, Jeff Slayter focused on building strong relationships with the teachers and students in his school. This helped him gain a huge number of friends who not only understood his true personality but also made Jeff feel loved and appreciated.
Jeff Slayter was like any other normal kid who enjoyed having fun and did a lot of silly things with friends. He loved hanging out with his buddies, missed classes to go surfing, just a normal teen who loved to meet new people, discover new things and have fun.
Of course, despite his endless curiosity and a knack for getting into trouble, it's all clean fun. In fact, he never drank alcohol and was very much against drugs because even at an early age, he knew the ill effects of drug and alcohol addiction to one's person. His closest friend was a victim of alcohol poisoning and this is one of the main reasons why he is determined to never hit the bottle or turn to drugs no matter how tough the going gets.
Of course, not being able to drink made it hard for Jeff Slayter to fit in, especially during social events. But Jeff always has other ways to relate to people, ways that do not require social drinking. Jeff Slayter sees social drinking as a way for people to fit in, to feel good about themselves and to make them comfortable as they interact with others during parties. Not that there's anything wrong with drinking, it's just that it can be used as a crutch.
In early days, they called it "liquid courage". But as a young man, Jeffrey knew you have to be clearheaded in order to enjoy life and bond with friends. Not fitting in is just a part of growing and as a young man, Jeff Slayter's personal choice to not drink did not hinder him from making a lot of friends. He also learned to turn uncomfortable situations into lighthearted moments. He learned how to become comfortable in uncomfortable situations. This supported him in his many business ventures.
Jeffrey was diagnosed as a kid with ADD and Dyslexia. Now as a successful entrepreneur, best-selling author and inspirational celebrity, he has presented alongside the people that he's inspired by, like thought leaders such as Sir Richard Branson, T. Harv Eker, Harry S Dent, Dr. John Demartini, Tony Robbins, Bill Clinton, Donald Trump, Bob Proctor, Dr. Demartini, Robert Kiyosaki, Tim Ferris, Dr. John Grey, and many other well known celebrities.
He later discovered that several of the most successful people in the world had Dyslexia too. This list includes Richard Branson, Robert Kiyosaki, and Charles Schwab among many. Jeff Slayter turned his disorder into a great asset in his life. Whenever he came across things he really liked, he was able to process a massive amount of information at a time. According to Jeff Slayter, "ADD is the new Focus."
His outgoing personality, adventurous spirit and insatiable curiosity made him a great entrepreneur and inspirational speaker who had impacted millions of people's live today in a positive way.
Related RSS Feeds