JEFF WEATHERALL
Plus
Joined

Location

ORLANDO, SO CAL, AUSTRALIA, NEW
Profile Images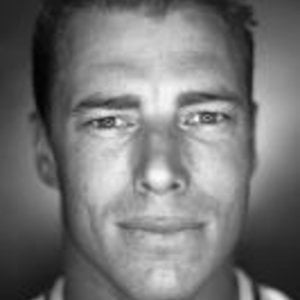 User Bio
Driven by the thirst for thrill and excitement, Jeff Weatherall is the epitome of an adrenaline junkie. Whether it's whipping through the air behind a boat, dropping into 30-foot bombs at Waimea Bay, jumping out of a plane, or flipping a dirt bike, it is no secret that Jeff likes to fly. His infatuation with air-time has made him one of the top wakeboarders in the world and his versatility and ability to shred on any type of board makes him the archetype of an all-around action sports athlete.
Hailing from the Hibiscus Coast region of Auckland, New Zealand, Jeff is the country's first full time professional wakeboarder. He is also the only professional wakeboarder in the world simultaneously competing in surf contests on the ASP's World Qualifying Series. It doesn't stop there, Jeff also excels in motocross, snowboarding, skateboarding and even skydiving, dividing his time between Central Florida, Southern California, the North Shore of Oahu, and the Gold Coast of Australia.
Jeff's wakeboard career kicked off when he officially turned pro in 2003 and has since dominated wakeboarding in the Australasian region, winning six national titles in New Zealand and two WWC World titles. He is a fixture on the contest podium and has been featured on the covers and amongst the pages of top international wakeboard magazines. He has scored numerous high-profile video parts and has his own signature wakeboard series.
Now in 2010, Jeff's career in wake continues to soar and he has vowed to make a name for himself in the surf world. Already this year, Jeff has competed in several surf events on the WQS, as well as on the Australian Pro Tour in wake, has taken a surf trip to El Salvador with Alpinestars, scored two covers, and was the featured athlete in Fuel TV's Firsthand, making him the only wakeboarder in the 2010 season.
His accomplishments and attitude legitimize his versatile abilities, and he is a huge asset to his sponsors and his sports as he continues to push the limits and gain attention and following in both the wake and surf worlds from peers and fans alike.
Related RSS Feeds