Denis Jenkins
PRO
Joined

Location

Sydney Australia
Profile Images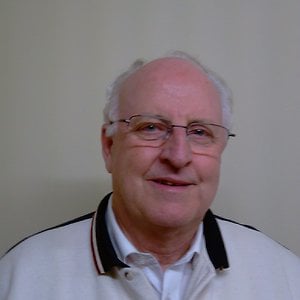 User Bio
For years , I have been involved in photography and film making. I assisted in bringing photography as a subject into NSW schools and developed photography as subject at St Andrews Cathedral school. Our first darkroom ,at St Andrews Cathedral school was in an old disused lift shaft. It was certainly dark but a ceiling that extended up many floors. Here I inspired many young students into the basic understanding of photography as an art form not just as record taking. We pursued still and movie medium. In those day's I had a spring wound bell and Howell movie camera and used to develop my own black and white footage. I had done some work with Channel 3 Newcastle as a stringer, while at University, but only got paid for footage sent to air on news or local issues programs such as Out and about. My students, at this time were working with super 8 the brand new technology of the day. I also had super 8 gear in abundance as I owned a photography store in Liverpool street Sydney at the same time as teaching at St Andrews.
In the same era, I taught photography at the YMCA and ran the YMCA darkroom after hours. Some courses I would have up to a hundred adults and young people at a time. On other evenings I ran courses from my shop photography School where I had a bank of out dark rooms both black and white and colour processing. From the shop I also ran super 8 classes in movie making.
When St Andrews moved into the new building where it is today, I was the first, in any NSW school, to construct dark rooms with colour roller transporting processing equipment. The students won many schools photography competitions in both colour and black and white.
While pursuing still photography, in the new St Andrews school video cameras were starting to emerge and I lashed out and bought one for $3.000.00 a lot of money in those days. But this made film making a relative breeze and a great tool for teaching film making.
Over the years my enthusiasm in photography , as a teacher, and film making has inspired quite a number of students to become involved professionally in photography and the film making industry.
As for me? Where have I gone professionally? I am now a corporate consultant working with large companies in change management. I have helped pioneer cognitive science and have received a centenary medal for my involvement in that and the impact it has made in the area of learning and business. It is all basically the same thing; creating the picture and developing a story line. Film making is all about influencing the brain and conveying ideas, emotions and visual imagination. We used to do this imagination thing in our head for our own entertainment and enjoyment. The new video age has now made it possible to share what we are thinking and imagining.
I am interested in how we use video to share ourselves with others. Professional film making is professional publishing. This medium of video individuals have in their hands is powerful means of extending individuals into a wider community. This is video face book. Don' t just try emulating professional productions but use video privately to communicate with your world on issues that really matter to you. Experiment with how we can use technique and creativity to draw people to us and share. This is my interest and my goal.
Related RSS Feeds