Jenny Lee Bridal
Plus
Joined

Location

West Hollywood
Profile Images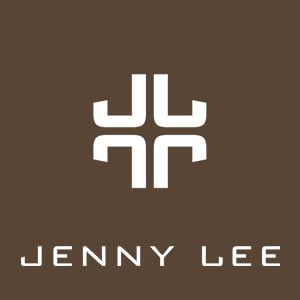 User Bio
Jenny Lee is a bridal designer renowned for impeccable fit, craftsmanship and quality.
"I treat all of my brides like A-list stars. Each of them is a star of her own fairytale wedding." – Jenny Lee
Jenny Lee is a couture bridal designer who believes in femininity in its purest form. Always at the forefront of her personal design ethos, Jenny's passion is dedicated to flattering and accentuating each bride's unique beauty. Her trademark mastery in showcasing feminine silhouette, craftsmanship and impeccable fit has made her a household name among sophisticated brides.
As a result, the fit and construction of Jenny's gowns have always rivaled those of Paris haute couture. Handcrafted from the very first stitch to the last and coupled with the highest quality fabrics and pattern cutting skills, these gowns represent every element of luxury a bride can dream of as the star of her wedding.
Jenny's passion for design evolved from an early age, while tagging along her mother during her visits to the local tailor. She designed her own coats and dresses at the age of seven, much to the amusement of the tailor who gladly welcomed Jenny's styling advice. Based on the knowledge and experiences accumulated throughout her childhood, Jenny went on to pursue fashion design at the prestigious Parsons School for Design.
Upon graduating, Jenny opened her very first boutique in Beverly Hills in 1995, and held her first show in New York City in 2003. Jenny's exceptional fit and quality instantly led her to establish her brand as the top-tier couture bridal line. As the winner of 2005 New Designer of the Year Award, Jenny was introduced as "the hottest new wedding gown designer" on Channel LA 18 and ABC - InStyle Wedding's top wedding gown segment.
Jenny's groundbreaking success soared when Hollywood celebrity Alex Martin, Woopie Goldberg's daughter, and supermodel Kelly Emberg wore her designs for their weddings. Their gorgeous silhouettes and delicate details immediately caught the attention of Hollywood socialites. She also established international celebrity followings, such as Japanese stars Ijima Naoko and Eisaku Yoshida, leading Jenny to be featured in the renowned Japanese Magazine "Domani."
The Jenny Lee brand has now expanded beyond the U.S. market and into Latin America, Hong Kong, Japan and Canada. Currently headquartered in West Hollywood, the company continues to expand its ventures into lingerie, evening gowns, jewelry and cosmetics. With the new products, Jenny's future will focus on creating a full look that caters to each woman's unique beauty. Envisioning a head-to-toe Jenny Lee woman who is inwardly and outwardly beautiful, Jenny continues to apply her philosophy and handcraftsmanship beyond bridal and on fashion and beauty.
Related RSS Feeds