Jeremy Bednarsh
Joined

Location

San Diego, CA
Profile Images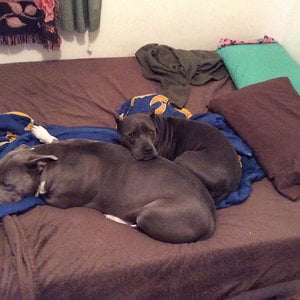 User Bio
Jeremy Bednarsh currently lives in San Diego, CA, but grew up right outside of New York City for the majority of his life. Although he was raised on the East coast, Jeremy loves the laidback and positive atmosphere on the West coast, and is so grateful to live in such a wonderful place!
Jeremy is open-minded, adventurous, and loves to try new things. He has traveled cross-country six times with his late dog, Silas, and has also been all over the country to see the band Phish.
Aside from Phish, Jeremy Bednarsh has also seen the Grateful Dead with Jerry play on many occasions. Some of his favorite bands to see live are Steve Kimoc, String Cheese Incident, Left Over Salmon, The Big Wu, Carl Denson, and many others. His favorite musical genres are bluegrass, rock, 80s, and alternative. Some classic bands and artists that Jeremy Bednarsh loves are Eric Clapton, Warren Haynes, The Allman Brothers, Tony Furtada, Talking Heads, Derrick and the Dominos, and Pink Floyd.
Jeremy has been an HVAC technician specializing in refrigeration for the past ten years, and works mostly on commercial buildings. Some of his specialties include: building management, large packing units, VAVs, systems, split systems, VFDs, large electrical motors, refrigeration, gas furnaces, boilers, electrical, cooling towers, DDC, and water source heat pumps.
A sort of extension to his work as an HVAC technician, Jeremy Bednarsh loves to work with his hands and build things. He is proficient in wood building, electrical work, and mechanics, but will be the first to tell you that he does not enjoy plumbing! Jeremy has also started to restore a 1970s Chevy Nova on the weekends, which he hopes to complete soon.
Health and fitness are very important to Jeremy. He loves to run, lift, and used to be involved with power lifting and body-building. The almost always perfect weather in San Diego allows Jeremy to work out and enjoy the outdoors daily.
Above all else, Jeremy Bednarsh is an incredibly positive person who sees the good in every situation; a glass half-full kind of person. Jeremy Bednarsh enjoys problem solving, being productive, and learning new things.
Related RSS Feeds
Recent Activity