Jeremy Berger
Joined

Location

Brooklyn, NY
Profile Images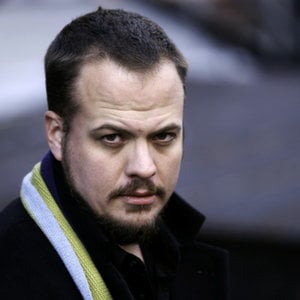 User Bio
Jeremy Berger was born and raised just outside of Utica, New York. This may/may not explain certain aspects of his personality. He developed a keen interest in art and story telling from an early age, often drawing his own comic books whilst dealing with the social suicide of being in the drama club.
After High School, Jeremy went to the Munson Williams Proctor Institute, where he attained his Associates Degree in Fine Art. It was here that he first started to learn the principles of light and composition, as well as a dramatically enhanced view of the crumbling urban landscape around him (did we mention that he was raised in UTICA?).
Jeremy then attended the prestigious Pratt Institute, where he earned a Circle Award of Excellence in the field of Media Arts. After his first year, Pratt decided to purchase Munson Williams Proctor, offering students from that point on even greater financial incentives. Jeremy cursed for a solid three weeks.
Upon graduation, Jeremy 'did his time' as a production assistant on a variety of different gigs, from Industrials to feature films. He eventually landed in the editor's chair… a position he did not leave for some time. Working for clients such as American Express, Virgin, and Firehouse Subs, Jeremy started to feel the director's itch…
In late 2007, Jeremy directed The Van. A short reenactment of Moby Dick (…with bike messengers), The Van was picked up by Ouat Media in Toronto, and is being touted around the world. Jeremy has since gone on to write a feature length film (Benny Burns' Guide to the Apocalypse), and is currently working on his second, which he hopes to direct in the early part of 2010.
Currently, he is in development on two television shows. One of which, Betsy Vs. New York, has been giving him the opportunity to explore every sick joke he's ever desired to see on screen. The second is a secret, because copyright gremlins lurk everywhere, seeking to steal ideas from the startlingly paranoid.
Jeremy lives in Brooklyn, with his wife Renee. She is a woman of amazing patience. He also lives with a Cat, who understands the concept, but just doesn't care. And there is also that room mate, Mr. Bloated-Sense-of-Self-Importance, who only uses patience so that someone will call him something nice as a result thereof.
Did we mention he was raised in Uti… oh, sorry.