Profile Images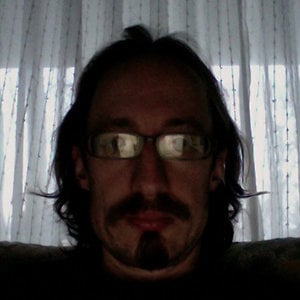 User Bio
Jeremy Botts works with his hands around the ideas of landscape, journey, and language. His passion for the alphabet and design began at the dining room table, where his calligrapher father sat his children down on Sunday afternoons with ink and metal pen to practice the just formation of letters. After 18 years in the suburbs of Chicago, providence called him to the Rhode Island School of Design, where he received a BFA in graphic design. A year in Rome and letter carving in stone gave him great respect for the trueness of natural materials and the challenges of design that would live and breathe years beyond him.
After a decade of farming, working freelance and teaching part time he returned to school and received an MFA from Maryland Institute College of Art. He has worked with Ellen Lupton on the textbook Graphic Design: The New Basics and was responsible for writing a chapter in Indie Publishing, both published by Princeton Architectural Press. He joined the Art Faculty of Wheaton College, Illinois in 2009, where he is responsible for the graphic design curriculum.
For pleasure he makes collaborative drawings with his kids, harvests backyard vegetables with his wife Susan, and enjoys forays into the lesser piano works of Chopin and Scriabin. As he stokes the wood stove, Botts often imagines his renovated chicken house studio sprouting scaly legs and running through the alfalfa fields. He believes he will fly away some glad morning.
Related RSS Feeds