Profile Images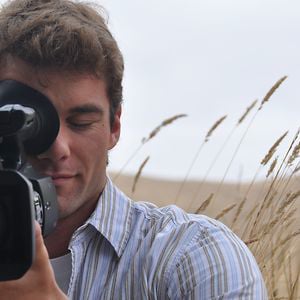 User Bio
As an independent documentary filmmaker based in the bay area, my interests lie in exploring the diversities of cultures around the world and connecting audiences to different aspects of life through the heartfelt personal stories of people and communities throughout the world.
I work as a director, cinematographer, editor, and field assistant. I enjoy every aspect of the process of filmmaking and I've made over 15 documentaries, both full-length and short films, including the following selection:
UNTITLED HOSPICE CARE PROJECT: A new documentary that will weave together the stories of Oakland, California hospice workers with the stories of workers from their sister hospice in Kenya.
THE PULSE OF THE WORLD (2013): A documentary about Griots (musicians, oral historians, storytellers) of The Gambia; the importance of preserving West African culture; and the power of music as a universal language. (Language: English, Mandinka)
pulseoftheworldfilm.com
facebook.com/ThePulseoftheWorld
TOMORROW BEGINS TODAY (2009): Seva Mandir, a Non-Governmental Organization in Rajasthan, India, educates rural villagers about the importance of preserving their natural resources through education, irrigation and reforestation training, and community planning for the future. (Language: Hindi)
REMEMBERING BESLAN (2008): After the horrific terrorist attack on an elementary school in Beslan, Russia, two Americans reached out to help victims and their families during their time of grief by providing emotional support and access to additional medical care in the United States. (Language: English, Russian)
THE CROSSES OF LAFAYETTE (2007): A grass roots peace movement and a highly visible hillside became the center of controversy in a conservative suburb of San Francisco where volunteers erected one cross for every American soldier killed in Iraq and Afghanistan. (Language: English)
THE SONOMA WARRIORS (2006): A privileged look into the lives of athletes of a special olympics basketball team, both on and off the court, as they train for, and compete in, the Northern California regional championship tournament.
(Language: English)
I have also created successful fundraising videos for TAM HOUSE (a senior citizen home in San Anselmo, California) and THE KONTEH KUNDA SCHOOL OF MUSIC in Brikama, The Gambia, West Africa.
If you have an idea for a documentary project or are in need of a cameraman/editor for a documentary film, nature film, television program, promotional video, or special interest event, please contact me.
jwippert@hotmail.com
facebook.com/JesseWippert
Related RSS Feeds