Jessica Anbara
Joined

Location

Ottawa, ON
Profile Images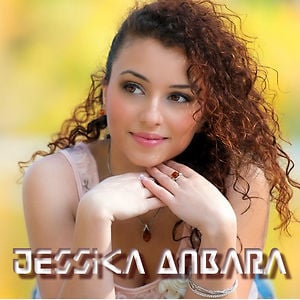 User Bio
Jessica Anbara is a Canadian singer/rapper and songwriter from Gatineau, Quebec. She was born in Halifax, Nova Scotia and is of Lebanese and Australian descent. From as far back as her first steps, Jessica has always been a natural born performer. She would never let an opportunity pass, performing at talent shows, festivals, weddings and various other charity and community events. Having spent her childhood in Lebanon, Jessica offers great diversity and an "international" touch to her music, singing in English, French and Arabic.
In 2011, Jessica registered as an official artist and decided to chase her dream by taking the necessary steps to advance in her music career. Since then, she has successfully made a name for herself. She has had her music aired and has been interviewed by several radio stations in Ontario, Quebec, Australia, the Middle-East, U.K and the States. Her songs are also spinning at local and international bars.
Jessica has proven that hard work pays off. Being self-managed, she is very business oriented and is involved in the entire decision-making process affecting her career. From directing her music videos, to editing her photos, she does it all. She is not only a musical artist, but is also an entertainer known for her performances and dancing. At only 16, Jessica was a hip-hop and belly dance teacher.
In April 2012, Jessica won airtime on WPBS TV to premiere her first original music video "Don't Turn Away". She is also very active within her community and can be found taking part in volunteering at community events and shelters and taking part in charity work across the city such as for CHEO, International Women's Day, The boys & girls club, Canadian Diabetes Association and many more. Jessica is a proud member of the self-sufficient Zeta Theta Xi sisterhood of the Ottawa university and follows their motto "Excellence is not a skill; it's a lifestyle." Her music can also be heard on her university's local station CHUO 89.1 FM as well as CKCU 93.1 of Carleton University. With such powerful fast rapping skills, Jessica had also been appointed to be a judge at several "Drop the beat" rap battles in the Ottawa/Gatineau area. On July 18, 2012 Jessica opened for Karl Wolf at the annual St Elias Lebanese festival.
Jessica appeared on Daytime Rogers TV to promote her single "Let Me Go". Jessica has also won the title "New Emerging Artist" of the month on 99.1 CKXS FM in Chatham Ontario for the month of September 2012 with over 75000 votes. Her music has played on 101.7 FM in Fort-Colounge & has also reached CFRH-FM - Vague FM 88.1 FM in Penetanguishene, ON. She is also now gaining greater exposure within her own community through the Arabic Programming at CHIN radio 97.9 FM Ottawa.
On July 17th, 2013, Jessica opened again for International artist Karl Wolf, sharing the stage with other artists such as International rapper Vico. She also performed at the capital's largest charity fashion show gala "Runway for Hope" at the National Arts Center on July 17th and opened for International artist Massari and Mia Martina on August 15th. Jessica's summer tour has expanded and her latest appearance was at the Melkite festival in Montreal. She was interviewed by Montreal's #1 Arab radio station CHOU 1450 AM. Jessica performed with her dancers at capital city Ottawa's first ever Indigenous Fashion Show on September 7th, 2013.
Her motto is "There is no limit to my art", and to that she stays true. She has broken stereotypes by creating great musical work within several different genres of music as well as incorporating the French language and Arabian sounds. Jessica is currently working on releasing more free music for her fans (#FANBARAS). She continues to strive for success; this is only the beginning.
Follow her on Twitter @JessicaAnbara
Follow her on Instagram @Jessica_Anbara
Like her on Facebook: facebook.com/j3ssicaanbara
JessicaAnbara.coom
- Updated 08/09/2013
Related RSS Feeds
Jessica Anbara does not have any videos yet.