Jhana Studios
Joined

Location

Toronto, Canada
Profile Images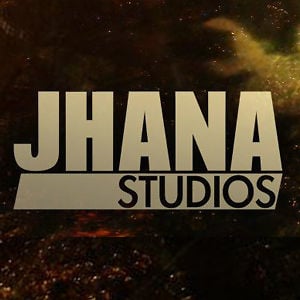 User Bio
Contemporary Psychedelic Art + HD creative-commons library
Video Production, Photography, Digital Design & Animation.
___________________________________________________________________________
Mission:
Jhana Studios purpose is to create cutting-edge professional content using high-end equipment alongside industry standard and improvised editing techniques / visual FX. We are very passionate about our work; every project is an opportunity to reflect that passion upon the world and learn new ways to surprise viewers.
Description:
What is Jhana?
"Jhāna (झान) is a meditative state of profound stillness and concentration in which the mind becomes fully immersed and absorbed in the chosen object of attention."
Throughout the production process, our crew excels at maintaining professional composure and staying focused on the task at hand. Whilst Shooting a subject; the photographer invests all his energy and focus through the viewfinder at his subject. A good shot is the result of interesting subject matter, strong composition, and proper technical settings coming together. Likewise, the post-production stage often requires countless hours of (sometimes round-the-clock) editing and undaunted focus to meet the clients expectations.
Jhana is a name we have wholeheartedly embraced.
The term takes root in Pāli, upon which many early Buddhist texts were written,
although many other practices, cultures and languages encompass their own expressions for a corresponding psychological state.
Dhyāna - Sanskrit
Chán - Modern Chinese
Zen - Japanese
Seon - Korean
Thien - Vietnamese
Samten - Tibetan
Sufism - Fana
Yoga / Samadhi - Hinduism
Photography Work:
flickr.com/JhanaStudios
Contact Information:
Conor Brown
416 389 7713
Conor@SouthPawBrown.com
JhanaStudios.com
Social:
facebook.com/JhanaStudios
twitter.com/JhanaStudios
Related RSS Feeds
Recent Activity
Beautiful video. I enjoyed so much the light sun image. thank you.