Jigsaw Productions
PRO
Joined
Profile Images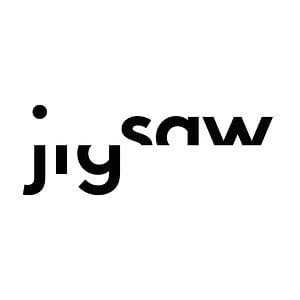 User Bio
Jigsaw Productions is home to director Alex Gibney, one of the most important and provocative documentary filmmakers working today.
As such, the company has produced some of the most acclaimed documentary films in recent years, including the Academy Award-winning Taxi to the Dark Side, the Oscar-nominated Enron: The Smartest Guys in the Room, the multiple Emmy Award-winning Mea Maxima Culpa: Silence in the House of God, Showtime's Emmy-winning History of the Eagles, the Sundance-premiering We Steal Secrets: The Story of Wikileaks, and this year's explosive film about Lance Armstrong's long fall from grace, The Armstrong Lie, which premiered at the Toronto Film Festival.
Jigsaw recently forged a partnership with Content Media, a global entertainment corporation, allowing it to expand into feature films and the scripted and unscripted television series arena. The first result of that partnership, Death Row Stories, a documentary series for CNN narrated by Oscar-winning actress Susan Sarandon, with Gibney and actor/director Robert Redford as executive producers, premieres in March 2014. The second, Edge of Eighteen, a documentary series for Al Jazeera America, premieres in summer 2014.
From geopolitics to sports, from finance to music, all of Jigsaw's projects reflect the myriad interests of its founder. And whether the company is creating a documentary or narrative film, a scripted or unscripted series, Jigsaw adheres to the Gibney ethos: that well-told, scrupulously researched, artfully filmed stories which ignite our curiosity will always have an audience, on screens small or large, on platforms digital or traditional, and can achieve critical and commercial success without sacrificing style or authenticity.
Related RSS Feeds