Jigsaw Productions
PRO
Joined
Profile Images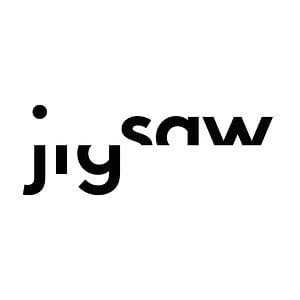 User Bio
Jigsaw Productions is helmed by Academy Award®-winning filmmaker Alex Gibney, considered one of the most prolific and thought-provoking documentary filmmakers of our generation. Founding Jigsaw Educational Productions in 1978, Gibney set out to make the company an incubator for diverse filmmakers, giving each the opportunity as part of the Jigsaw team to explore and refine their talent in the art of producing documentary films. In 2012, Gibney founded Jigsaw Productions, LLC, and partnered with Content Media, a global entertainment corporation, allowing it to expand into feature films and the scripted and unscripted television series arena.
Jigsaw has produced some of the most acclaimed documentary films in recent years, including the explosive and highly popularized Going Clear: Scientology and the Prison of Belief, one of the most watched documentaries in HBO's history; the Academy® and Emmy Award-winning Taxi to the Dark Side; the Oscar®-nominated Enron: The Smartest Guys in the Room; the multiple Emmy Award-winning Mea Maxima Culpa: Silence in the House of God; Showtime's Emmy-winning History of the Eagles, the controversial We Steal Secrets: The Story of Wikileaks, and the provocative film about Lance Armstrong's fall from grace, The Armstrong Lie.
More recent Jigsaw releases include the Peabody Award-winning Mr. Dynamite: The Rise of James Brown, which became one of the most popular documentaries on HBO. The two-part special Sinatra: All or Nothing At All premiered in April on HBO, and Steve Jobs: The Man in the Machine premiered at the SXSW Film Festival in March 2015.
In 2012, the company made its foray into television with Death Row Stories, a documentary series for CNN narrated by Susan Sarandon. Executive Produced by Gibney and Academy Award-winning® Robert Redford, Death Row Stories explores a different capital murder case in each episode. The series' popularity in its first season guaranteed a second season which premiered in July 2015. Jigsaw also produced Edge of Eighteen, a groundbreaking documentary series for Al Jazeera America in which high school seniors were mentored by the team at Jigsaw as they filmed their lives on the brink of adulthood. Television projects currently in production include: The New Yorker Presents for Amazon, which brings to life the venerable The New Yorker magazine; a four-part docu-series for Netflix and a new docu-noir series for the A&E, both of which will be announced later this year.
Whether the company is creating a documentary or narrative film, a scripted or unscripted series, Jigsaw adheres to a particular ethos: well-told, insightful, scrupulously researched, and visually filmed stories, which engage our curiosity. Reaching audiences on screens small or large, on platforms digital or traditional, Jigsaw achieves critical and commercial success without sacrificing style or authenticity.
Related RSS Feeds